Money is quite tough to come by for a lot of people embarking on new ventures be they for-profit or otherwise. Given that the struggle is very real out here, people sometimes have to opt for fundraising methods that include a much larger collective.
Crowdfunding platforms like Kickstarter and Indiegogo enables project owners to raise funds for their creative endeavours from the general public usually in return for exclusive swag, early access and other incentives.
Crowdfunding With A Twist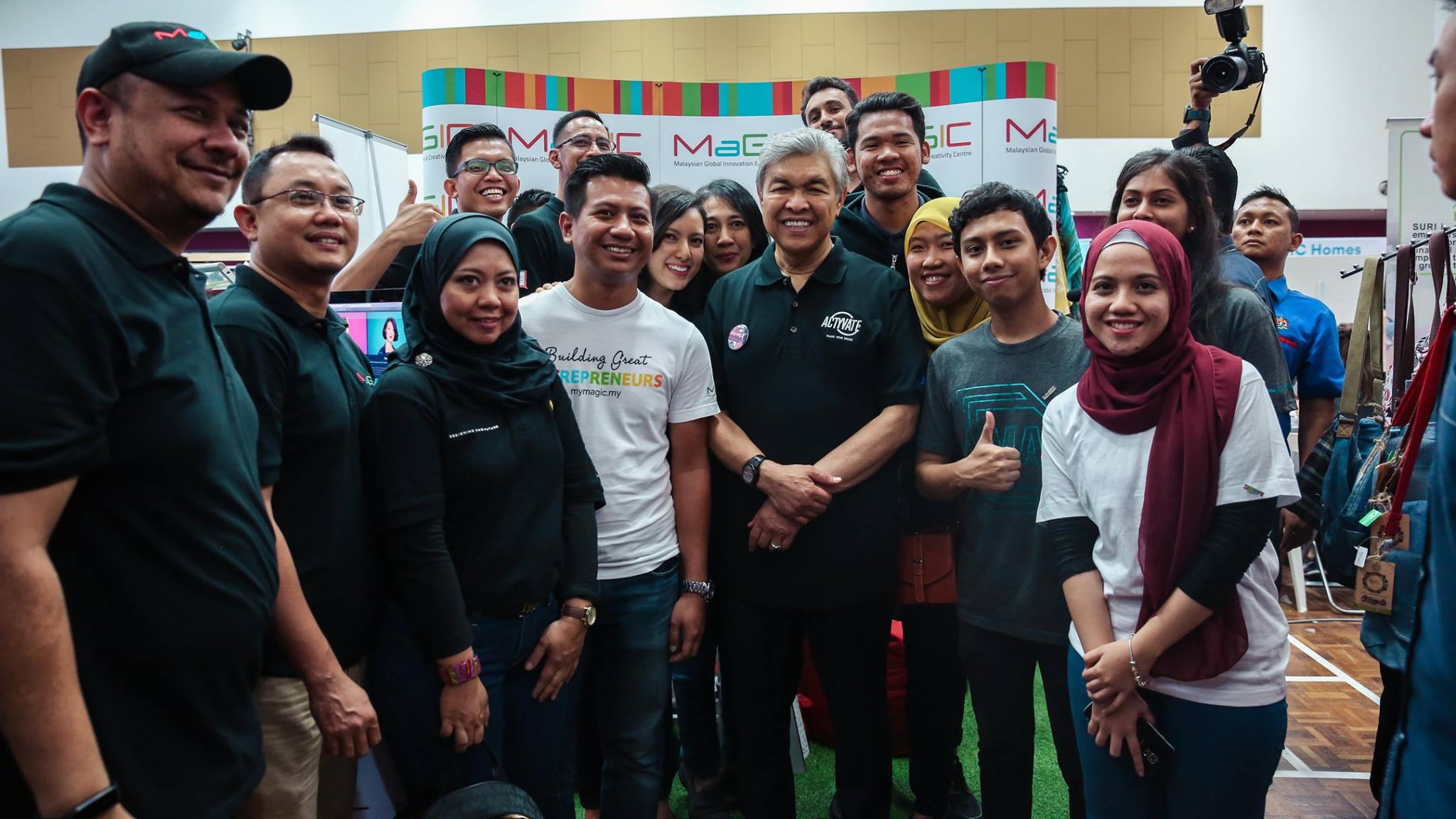 Actyvate is one such, new platform that allows you to fund projects that you care about. However that's where the most of the similarities end.
"This is a new concept following after the successful kickstarter and kiva model but with a twist – working with government bodies for the betterment of the country," Christopher Tock told Jireh's Hope. "The founding Actyvators including myself are founders or leaders of our own organisations be they NGOs or social enterprises."
"And together with government agencies iM4U (National Youth development agency) and MaGIC (Malaysia's centre of innovation & entrepreneurship) who led the conversation with NBOS, and collaboration with key Malaysian ministries, we came up with the concept of a crowd validation & crowdfunding platform, which we we call Actyvate."
An initiative under the National Blue Ocean Strategy's Blue Ocean Youth Movement (BOYM), it is also supported by organisations like:
Matching The Funds You Raise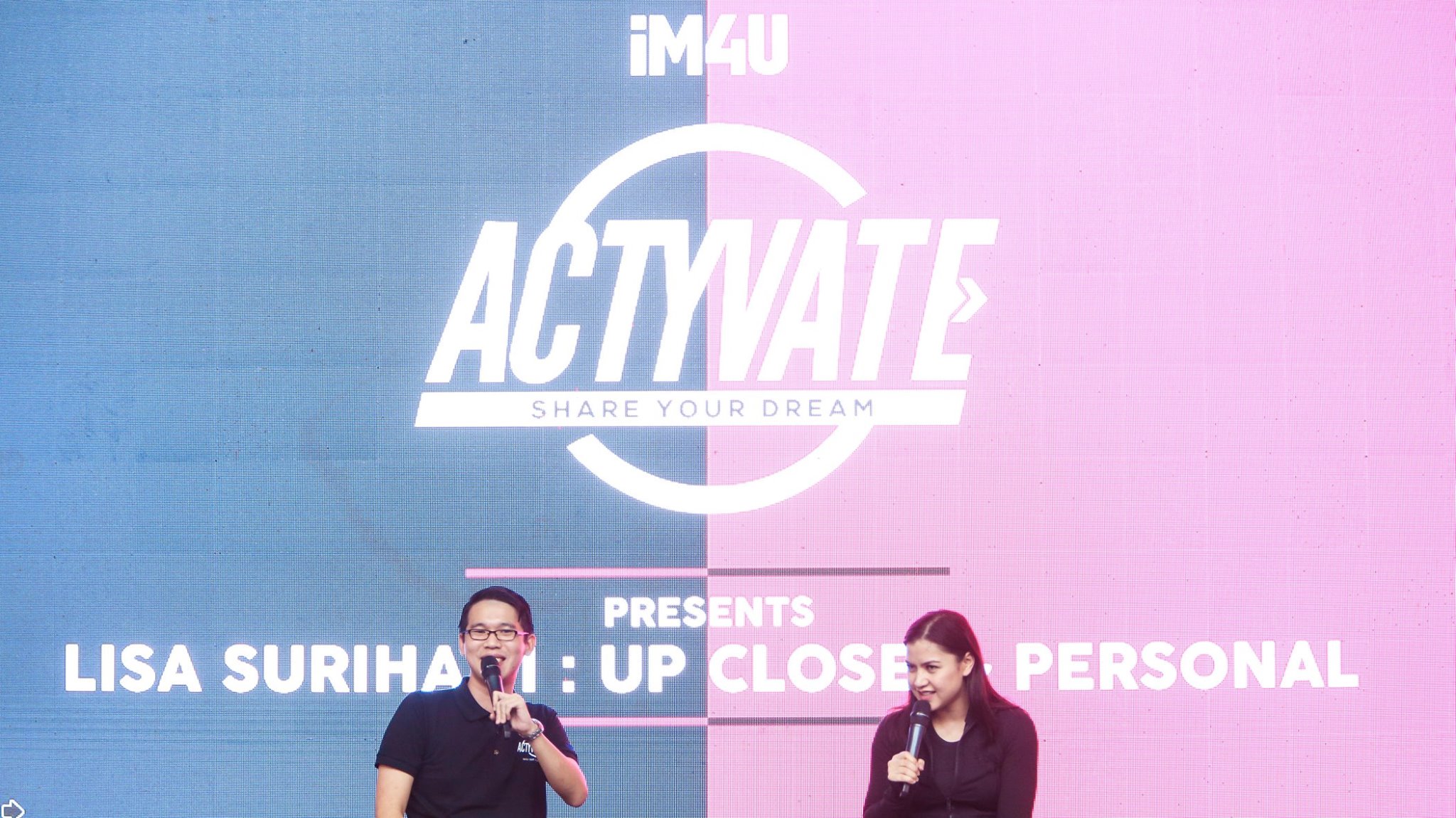 You can use Actyvate to pitch existing or new programs that benefit Malaysian communities that need help – provided you're Malaysian and above 18.
You can first validate these ideas by garnering support from your friends and family, and then you can eventually raise funds for your idea on the platform.
Having launched on 18 November 2017, your project will have a period of 2 months to raise enough votes. The launch phase for the idea pitch and validation will be from 18 November 2017 till 18 January 2018.
Once this period ends you'll be given an additional 2 months to achieve your fundraising targets from 19 January 2018 to 19 March 2018.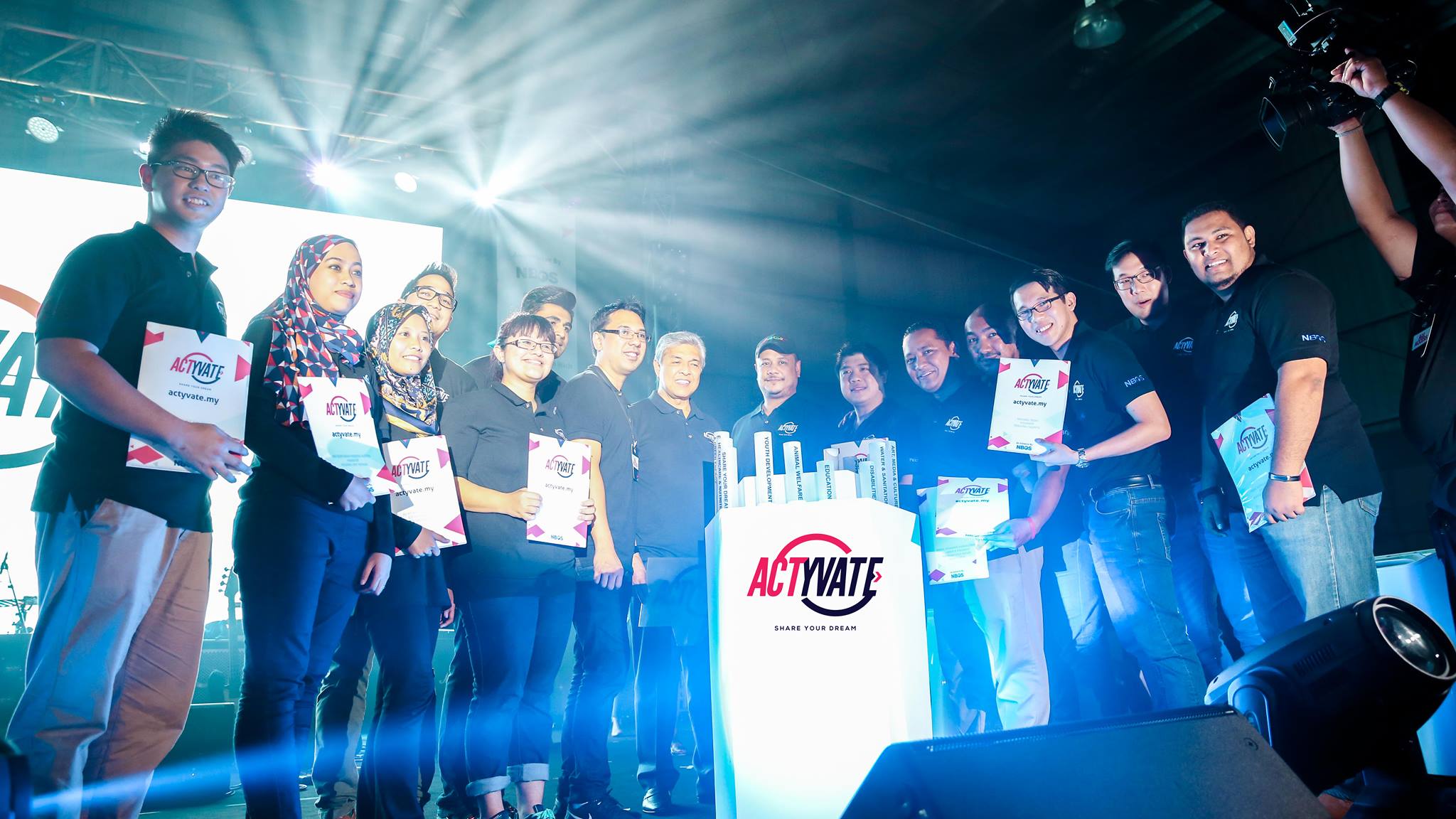 The cool thing about this platform however is that they'll also match the funds that you manage to raise.
Actyvate's Match Funds are provided from the government to match the overall funds for a project. It is available for up to a maximum of RM 50,000 for projects which are deliberated by Actyvate with potential high impact.
Christopher added, "Our funding would match the amount raised in order to execute the program, while getting a detailed report so that the people who supported the program will know how it has impacted the beneficiaries, and for us to study the data so we can do more for social impact KPIs!"
These funds will only be disbursed to your account after 30 days after the campaign ends and the fundraising is successful. However you'd still have to successfully complete the project milestones as per the disbursement scheme.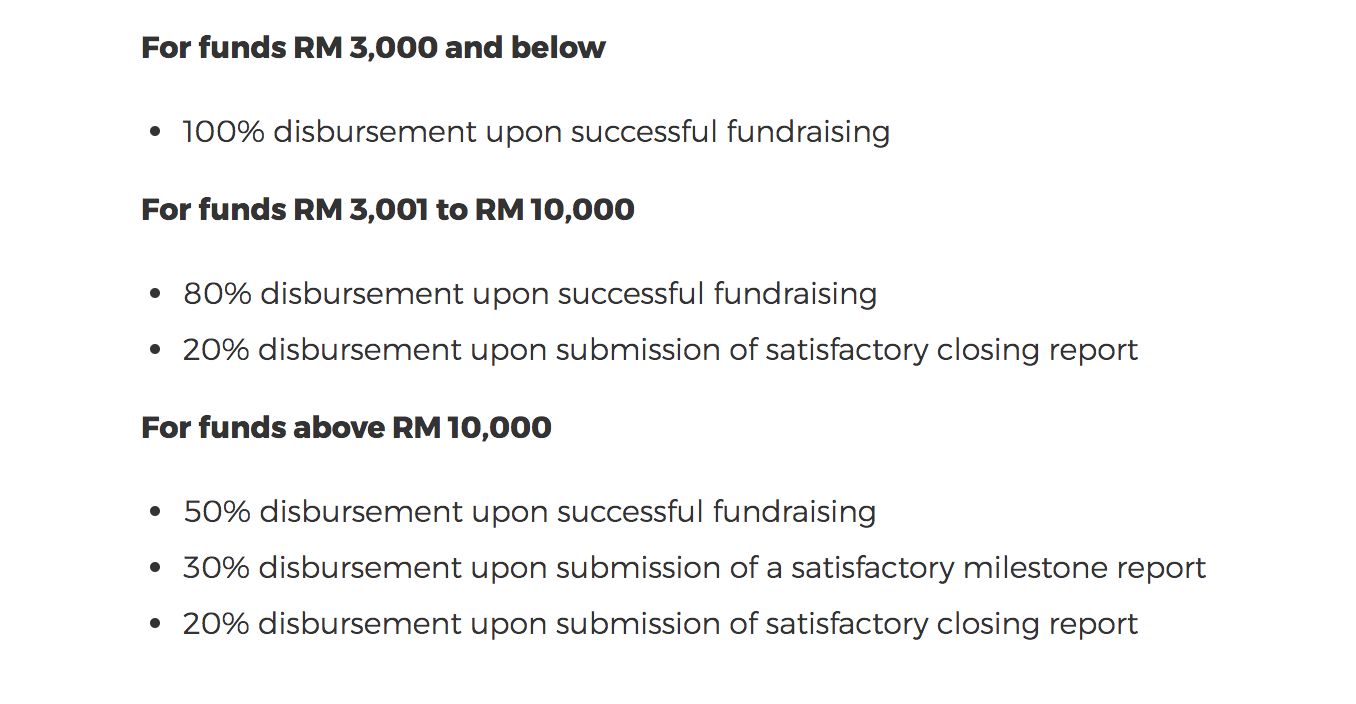 Fine Tuning For Impact
Currently there are about 20 odd pitches and only 3 featured pitches on the platform. One of the pitches includes a career clinic that's expected improve the employability of graduates', and a mini - library project led by Briged Sukarelawan Khidmat Negara (BSKN). You can check out all the other ideas here.
One of the main goals for Actyvate next year would be to grow this to a mid sized number of programs that have received funding from thousands to tens of thousands.
From there they'd like to study the impact in order to better understand how they can be more efficient in lowering costs and heightening the impact done.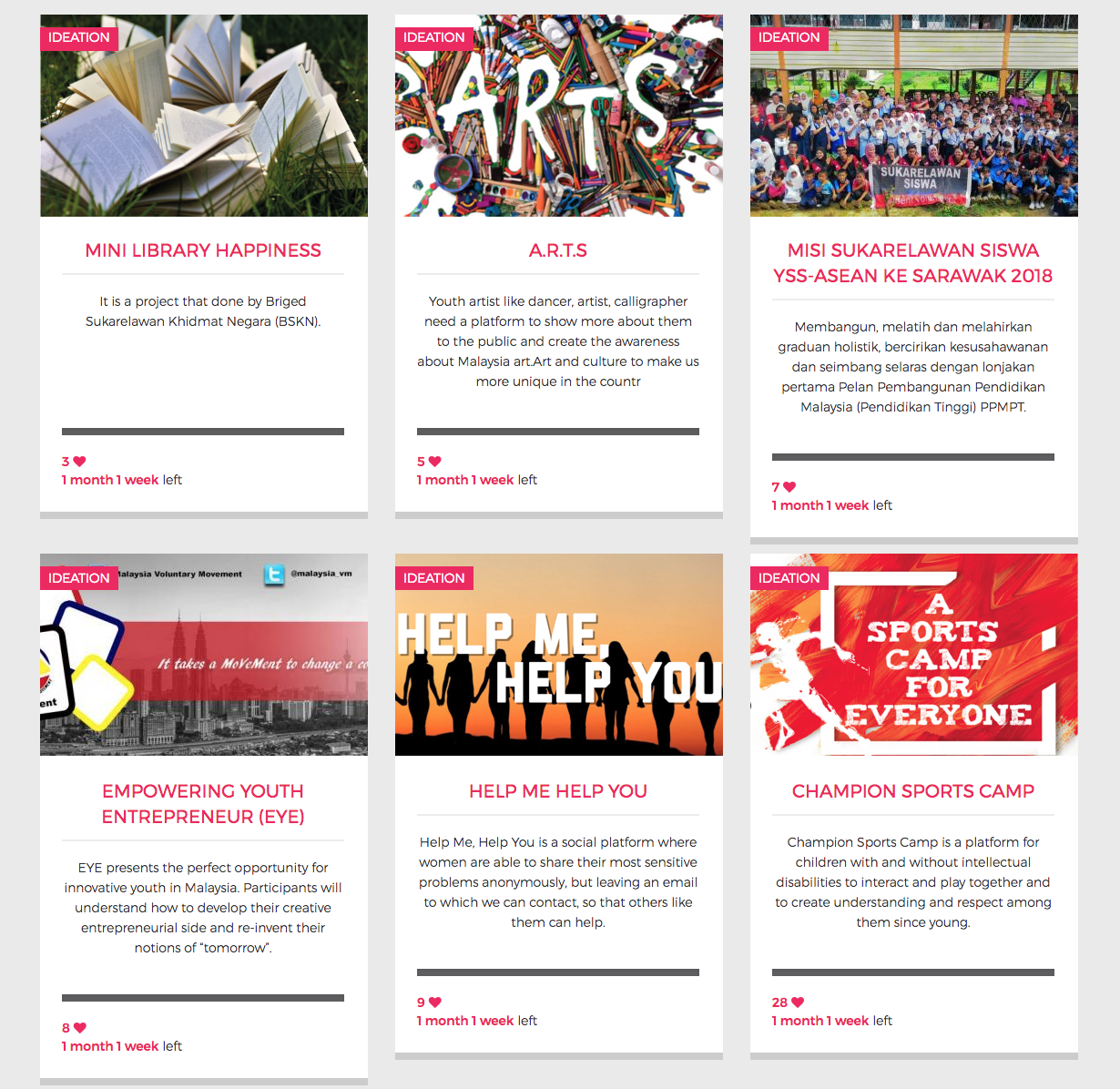 "There will be programs that people will be doubtful off but we believe that a self validated and partially self funded platform by the public and corporate players will in itself ensure that our Actyvated programs will be highly successful," Christopher mentioned in regards to the naysayers and doubters.
"Tweaks will surely have to be done in between, and we as Actyvators will be consistently meeting all stakeholders involved to ensure the best experience for all. And most importantly to provide the most meaningful impact to our beneficiaries!"
Even though Actyvate is a much newer platform, it still manages to unite the different players in the game. Actyvate brings together government organisations, corporate players, experienced mentors and a significant amount of funds right to the doorstep of anybody that has a valid idea.
While the platform doesn't guarantee your project's definite success, it's still a valid option that's worth exploring especially when it comes to validating your assumptions.