The homeless and the marginalised often have needs that go beyond just food, clothing and shelter. They often live in sub-standard conditions. This leaves them vulnerable to sicknesses, infections, and diseases.
Additionally, many of them are also unable to afford proper healthcare. As such NGOs that provide them with the free medical check-ups and healthcare are of great help.
We recently interviewed Dr. Collins Santhanasamy, and he shared a few lessons that he learned from running his own free medical camp for the homeless. He also serves as the country director for the Magical Light Foundation, Singapore. He's also an Associate Fellow of the Royal Commonwealth Society, and an Advisory Mentor to the Queens Young Leaders Program.
Consider these key points if you'd like to work with the homeless and start your own medical camp, one day.
1. A medical project must be headed by a doctor.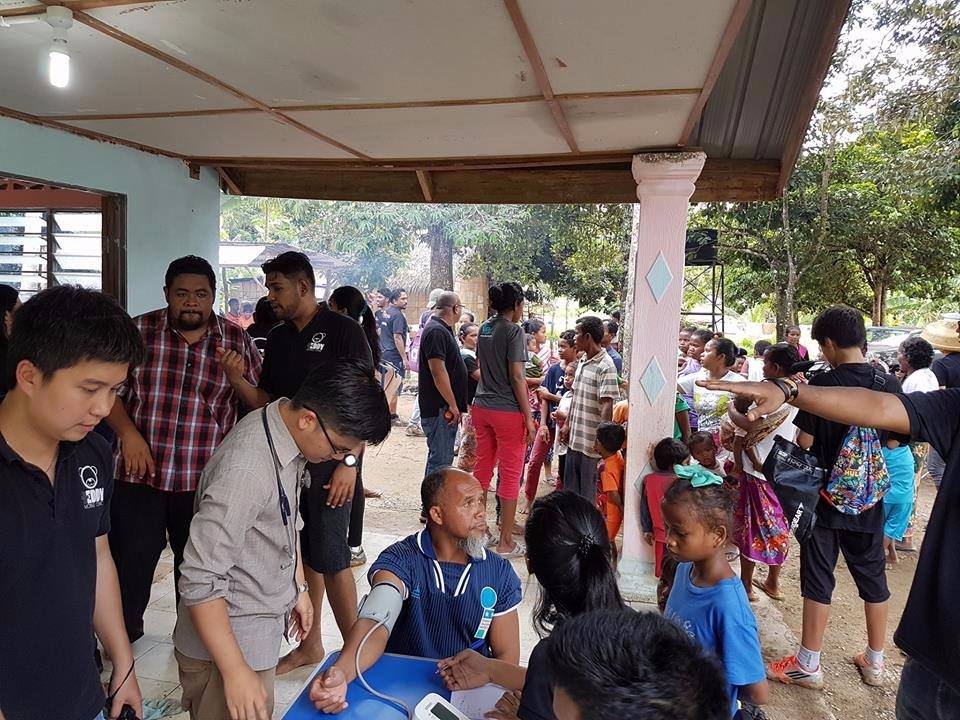 Image Credit: Dr. Collins Santhanasamy FB Page
"Only a doctor can understand the problems and difficulties of another doctor as well as the multifactorial complexities that come attached with the job," Dr. Collins said.
In an interview with Humans of CMC, he shared his earlier experience of hosting a health check-up in a slum while he was still a student.
"The people thought that we were doctors, with our white lab coat and stethoscopes. All the sick people came lining up. 80% of the patients we saw that day were sick. We felt helpless as all we could do was check their blood pressure and tell them to go to the hospital," he told the Humans of CMC.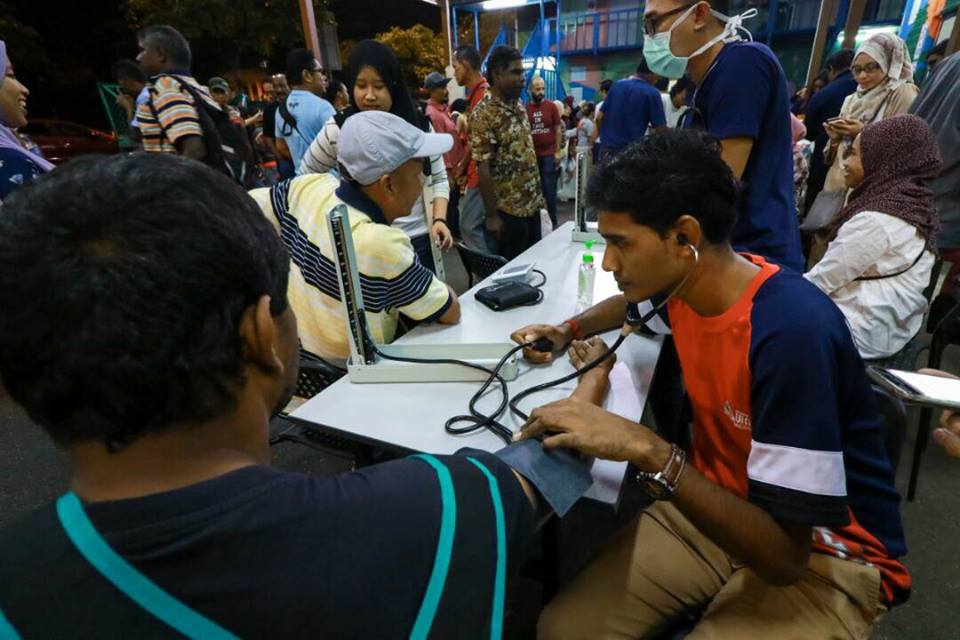 Image Credit: Hospitals Beyond Boundaries
"I learnt that there was no point in hosting a medical camp without medicine. For that we would need doctors to prescribe, but a prescription alone in the eyes of an illiterate person would have no value because they can't afford the medicine anyways. I learnt that a medical project can never exist under any non-medical person, because they will not understand what a doctor is talking about. Only a doctor can understand another doctor."
2. Speak to people and doctors that are involved in social work.
Listen to their experiences. It'll give you a rough idea of how to engage with such communities. You'll also be better equipped to avoid any pitfalls that they might've encountered in the past.
Dr. Collins was often warned that he'd be robbed or assaulted if he worked in "dangerous" areas. He soon realised that only people that don't know how to engage such communities hold such opinions.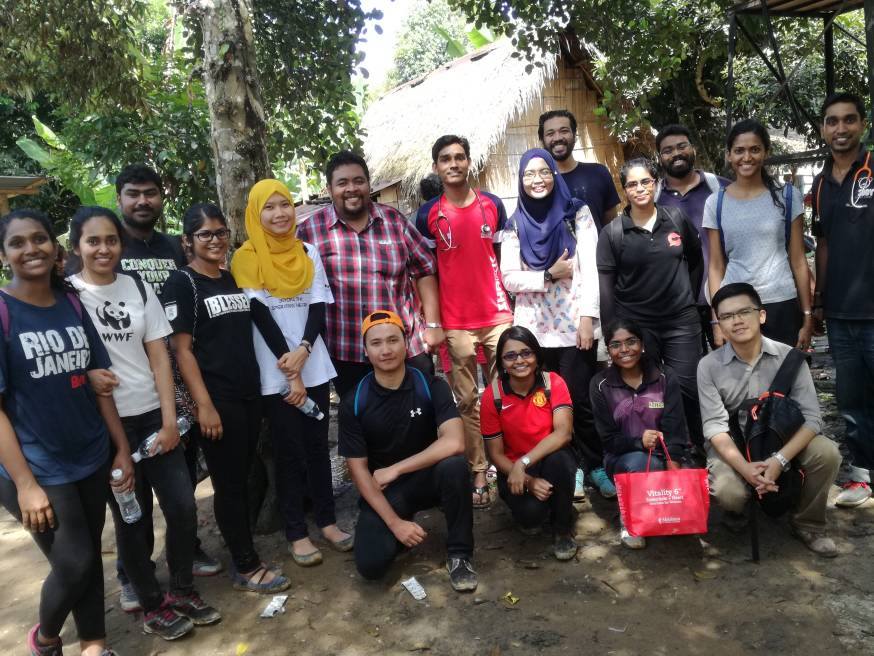 Image Credit: Dr. Collins Santhanasamy FB Page
He's been working in such areas for 4 years, and he assures us that he never felt insecure or threatened.
Also consider working with other community organisations in the area. Strategic partners could provide you with support, and even medical supplies that'll ease some of your burdens.
Also on Jireh's Hope: How These M'sian Doctors Subsidise Child Deliveries For In-Need Cambodian Mums
3. DON'T start the project if you have an alternative agenda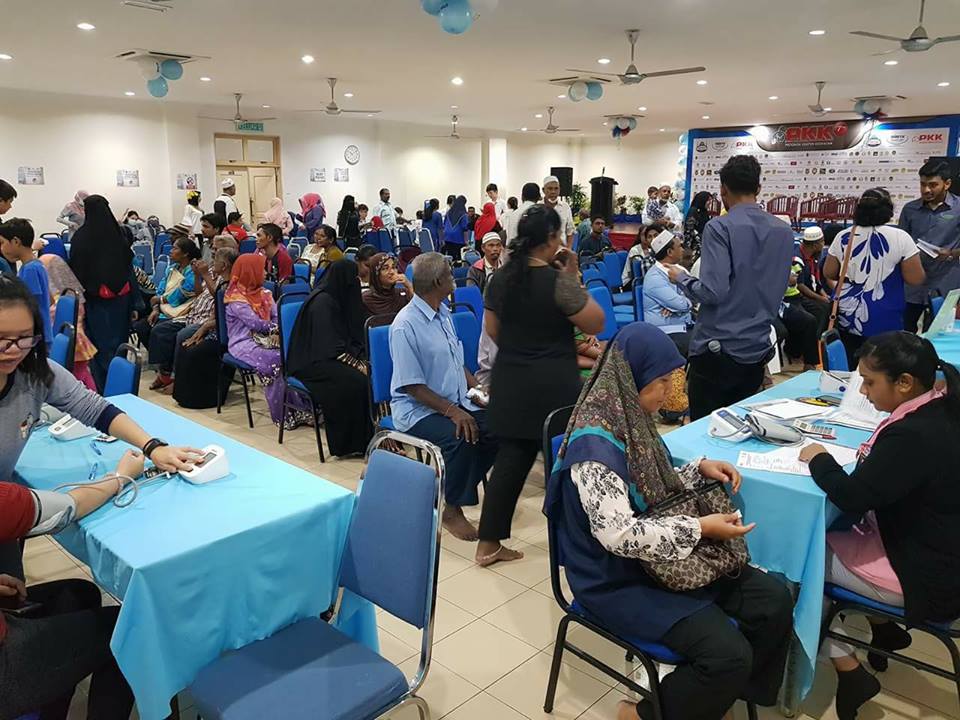 Image Credit: Dr. Collins Santhanasamy FB Page
"If you wish to initiate a project, please consider carefully whether your project is really helping or just making the situation worse. If you plan to do it as a one-off event, I would recommend that you channel those funds to an organisation that already has a sustainable project running. Your efforts would then have a greater impact," Dr. Collins told Jireh's Hope.
"It's not an easy job. It takes consistency, dedication, time, energy, and effort. We face challenges with logistics in terms of securing volunteers, medication, equipment, etc. It really takes a lot of blood, sweat and tears in order to run such a project."
4. Have thick skin, and be sincere in your work
You'll soon realise that circumstances won't always be easy or even conducive to the work that you do. All patients won't be cooperative, grateful or even overjoyed at your selfless service.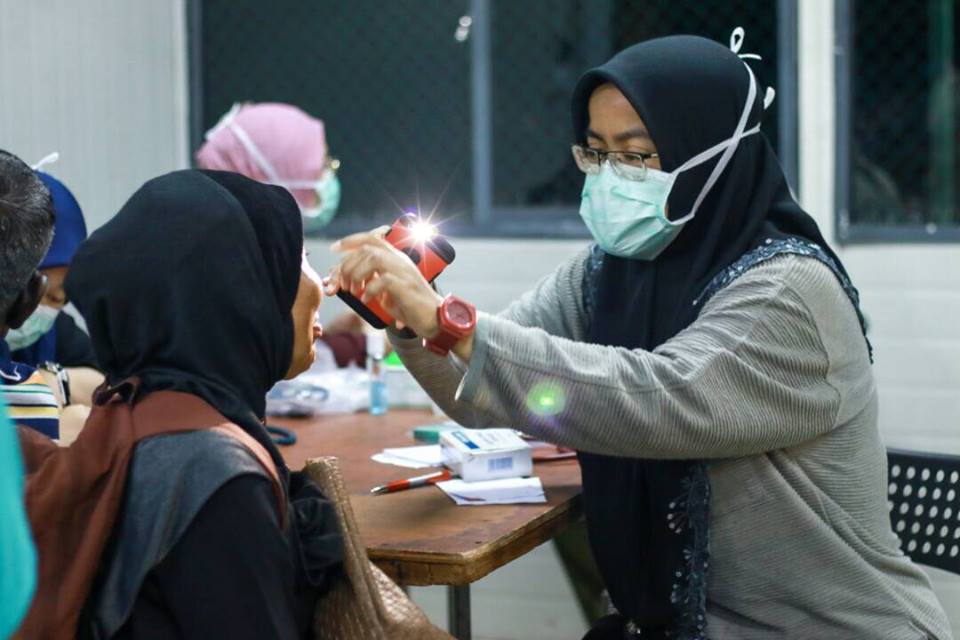 Image Credit: Hospitals Beyond Boundaries
"There'll be many who will yell and scream at you, who will not cooperate. Be patient, be kind, and be professional," Dr. Collins suggested.
At the end of the day, you can't help everyone especially patients that don't want to be helped. However, you must still be sincere in your efforts and give it a try. "Trying and failing is better than not trying at all," Dr. Collins added.
5. Go to the streets and interact with the people. Hear their stories and don't judge
"Everyone is fighting their own battles. Some are greater than others," Dr. Collins said.
People in underprivileged and marginalised communities have to constantly deal with their own set of challenges. Engaging with them will help you see things from their perspective. You'll have better insights into the conditions they face, and you'll build a bond with people you serve.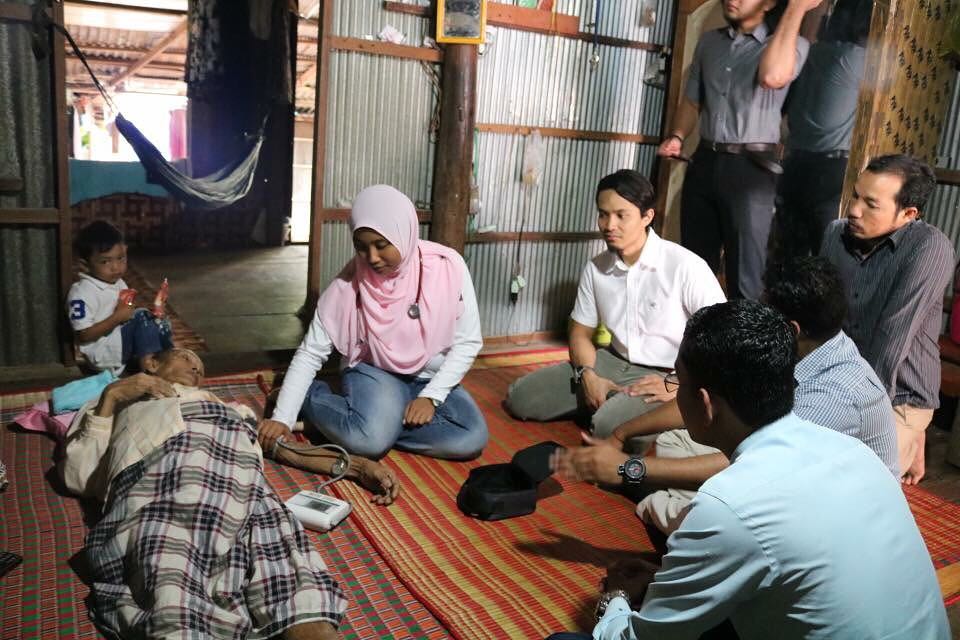 Image Credit: Hospitals Beyond Boundaries
Community members and patients can also provide you with honest feedback that you can then evaluate. Overall, it'll help you better serve them medically.
Running a medical project that benefits the homeless and the marginalised can be quite overwhelming. However, as with any project you need to have a clearly defined vision. You need to set precise, small, and achievable goals.
Over time, you'll be able to make progress and truly have an impact. Don't forget to do your research. If you realise that you're unable to get started right away, you could always consider volunteering and being part of other organisations.
Also on Jireh's Hope: This M'sian Doctor Regularly Treats Underprivileged Patients – Here's What He Learnt From It
*Feature Image Credit: Hospitals Beyond Boundaries