"I can bring smiles to more people by treating their ailments without any costs. This was the main reason I started Teddy Mobile Clinic," said Dr. S. Madhusudhan. 
Dr. S. Madhusudhan is also affectionately called Dr. Teddy by the street children he treats. Such a charming name lent itself to what we know today as Teddy Mobile Clinic (TMC).
He started TMC in 2015 as he always enjoyed helping people and making them smile. As a doctor, he realised his skills could be more beneficial for the needy community.
Here's what Dr. Madhusudhan has learnt while treating the marginalised over the years.
1. His misconceptions about the homeless being drug addicts or criminals were untrue.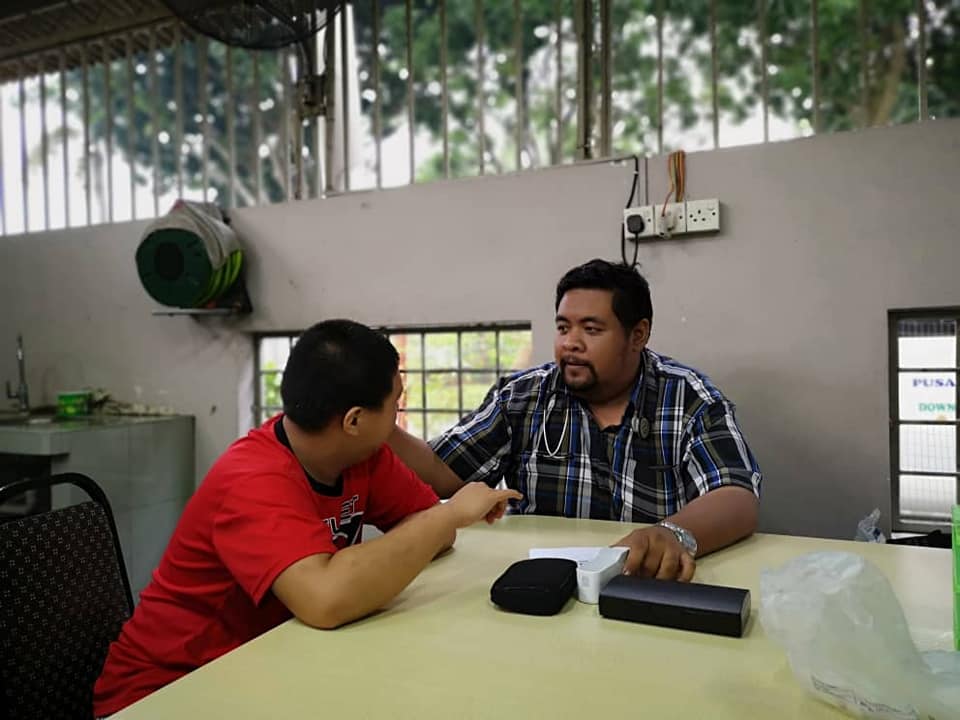 Image Credit: Teddy Mobile Clinic Facebook Page
Since an early age, Dr. Madhusudhan was surrounded by good hearts. He grew up in his dad's clinic and observed his father helping needy patients. Furthermore, his mother and relatives were also involved in charity. 
"They could've done anything else during the week like watch TV or just hang out. Instead, they choose to stand by me to help the needy," he told Jireh's Hope.  
In his early days of volunteering however, Dr. Madhusudhan admits that he had misconceptions about the marginalised. For example, the needy are in bad positions because of their own mistakes.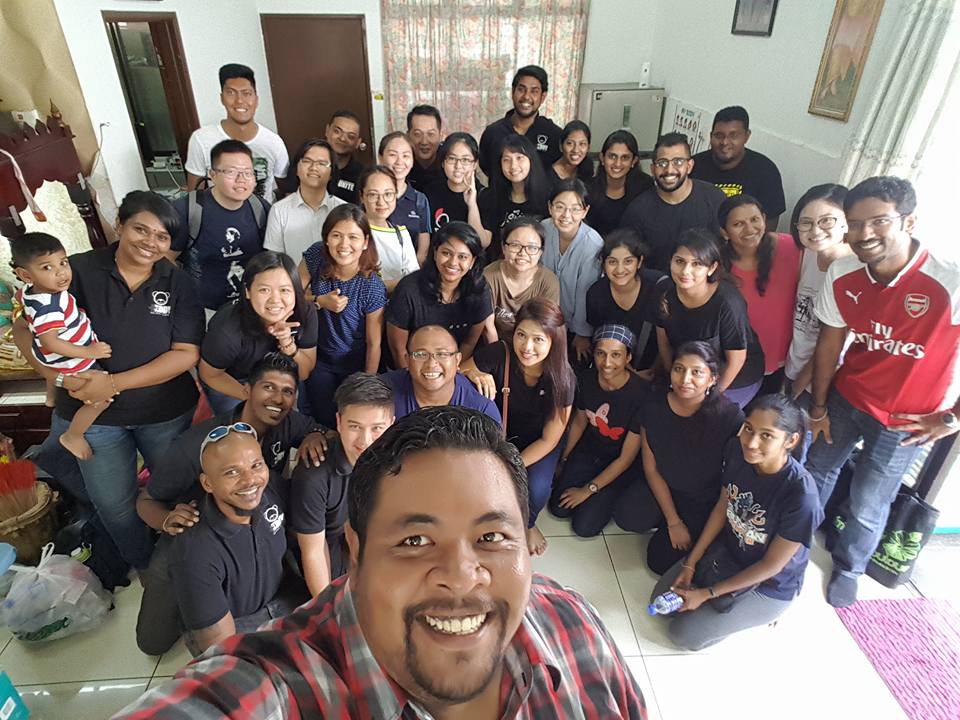 Image Credit: Teddy Mobile Clinic Facebook Page
"I always thought that most homeless people are either drug addicts or criminals. But my perception towards them all changed once I started speaking to them and helping them," he affirmed.
Therefore he believes that the number one rule of working with the homeless is to treat them as dignified humans.
"We need to treat them as humans. Treat them as one of your family members," he added. "There are so many people who think of themselves as big heroes saving the world. But sadly, most of it is for good publicity." 
2. Dr. Madhusudhan learnt to appreciate his friends and family more.
Working with underprivileged communities really changes perspectives. Most commonly, we realise we take things for granted.
"We complain for every small defect that happens in our life. Instead of appreciating the little things, we always wish for more," the doctor mentioned. One key lesson he learnt over the years was to appreciate his friends and family.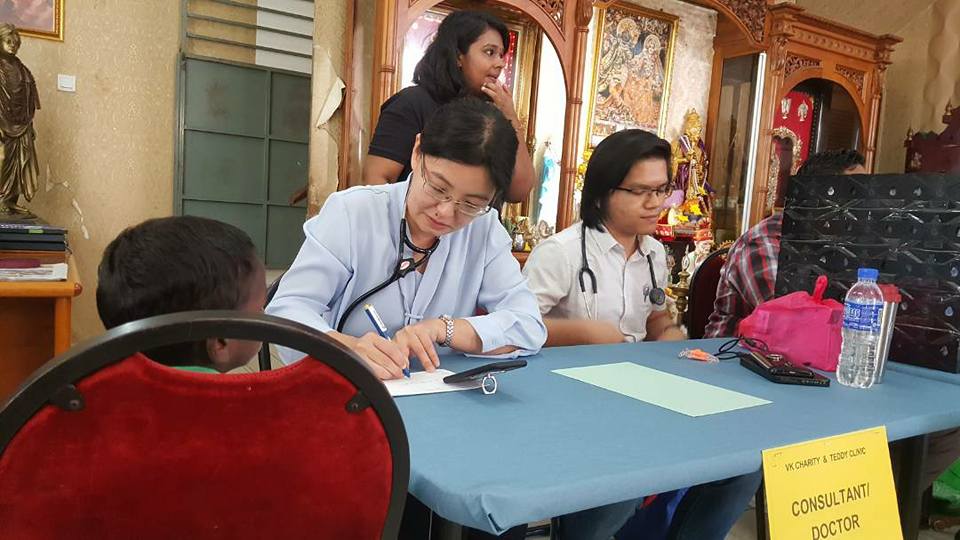 Image Credit: Teddy Mobile Clinic Facebook Page
When you're sick, you instinctively reach out to family and friends for love and care. Someone to take you to the doctor or listen intently to your problems.
But who do the marginalised rely on? As such, he truly appreciates the time spent with the underprivileged.
"That's why, my team and I wish to be this support system for the marginalised community," Dr. Madhusudhan added. "Most treat us as one of them, like siblings or kids!"
It's even more fulfilling when he sees families who were once helped, now being able to depend on themselves.
Also on Jireh's Hope: This M'sian Doctor Regularly Treats Underprivileged Patients – Here's What He Learnt From It
3. If someone doesn't want the help you're giving, then there's no use wasting your time or feeling guilty.
"Instead, that time can be spent helping others who really need it," the doctor affirmed.  
Though TMC takes place every Wednesday, Dr. Madhusudhan doesn't see it as social activity or a mundane task. Instead, he's empowered by the volunteers and patients.
"We do it together, we love doing it and we have fun doing it," he stated. The lines between professional work, social initiatives and everyday life are often blurred as he enjoys what he does.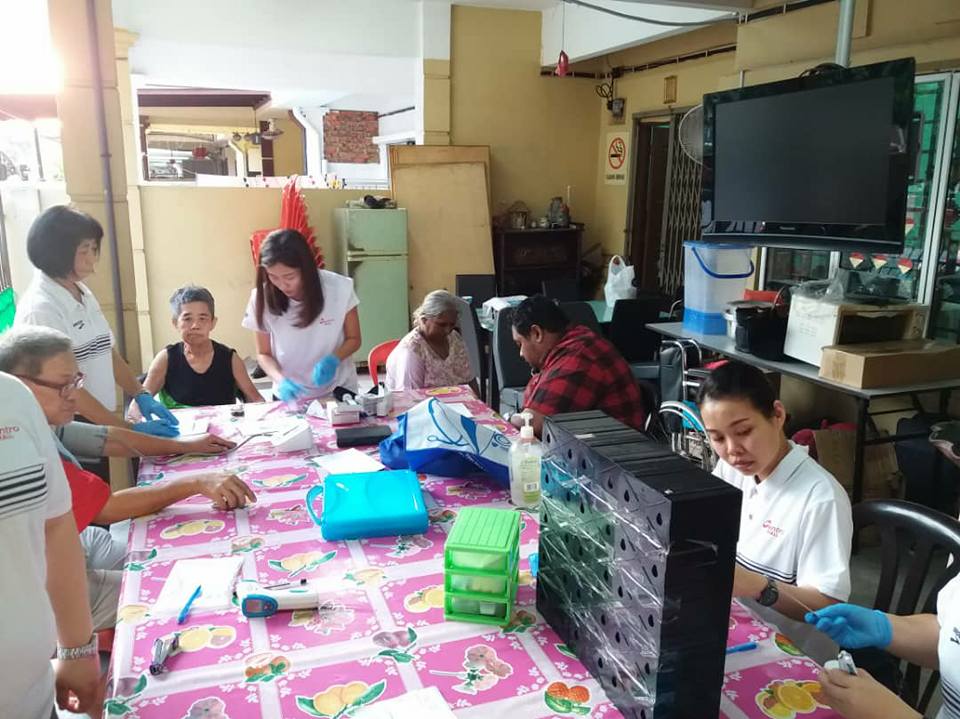 Image Credit: Teddy Mobile Clinic Facebook Page
This positive mindset keeps him from getting burnt out. He doesn't see it as a task that's forced upon him. He simply does what he can.
However, there are moments when he gets demotivated. He joked that he's good to go after having "a big sumptuous meal" with his friends or spending time with his nephew and niece.
In the end, what's most personal to him is his awesome team of volunteers, whom he calls family too. Every moment with them is cherished forever. From movies, parties to travelling, he tries to maintain a pretty balanced lifestyle. 
4. He works with other NGOs as teamwork speeds up the process.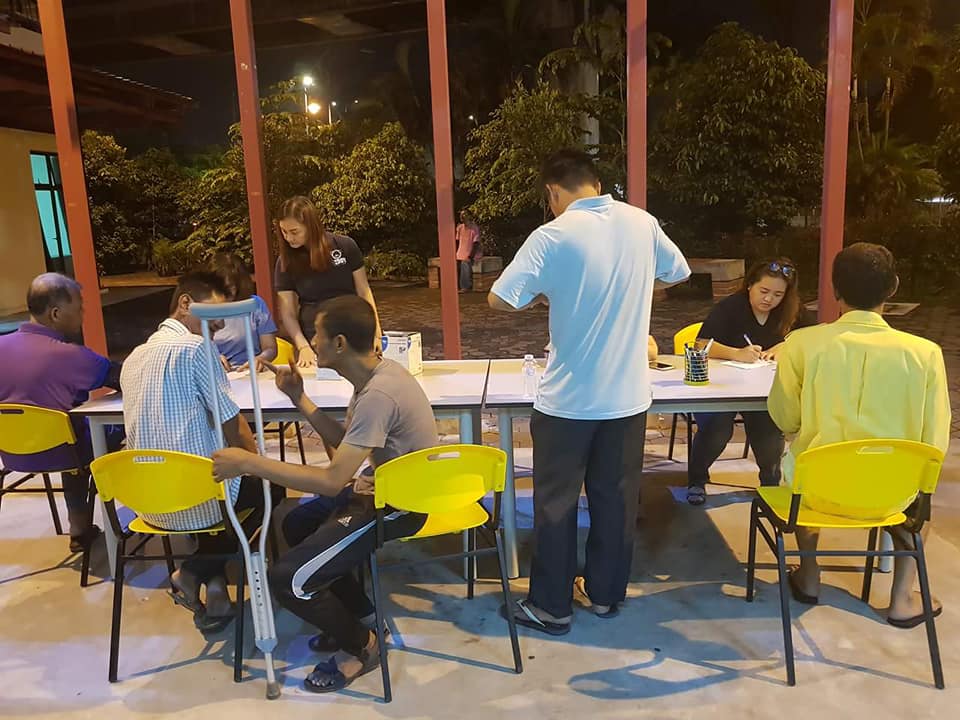 Image Credit: Teddy Mobile Clinic Facebook Page
As such, they even get referrals from other NGOs regarding people seeking treatment. Charity isn't about competing with others.  Sometimes, NGOs even bring patients to his clinic in Cheras for health screenings before getting them a job. 
"Our homeless friends usually suffer from serious skin conditions due to poor hygiene," Dr. Madhusudhan said. "There are many of them who even suffer from TB (tuberculosis)."
There's also a higher risk of the disease being transmitted among those that are within close proximity of other infected homeless people.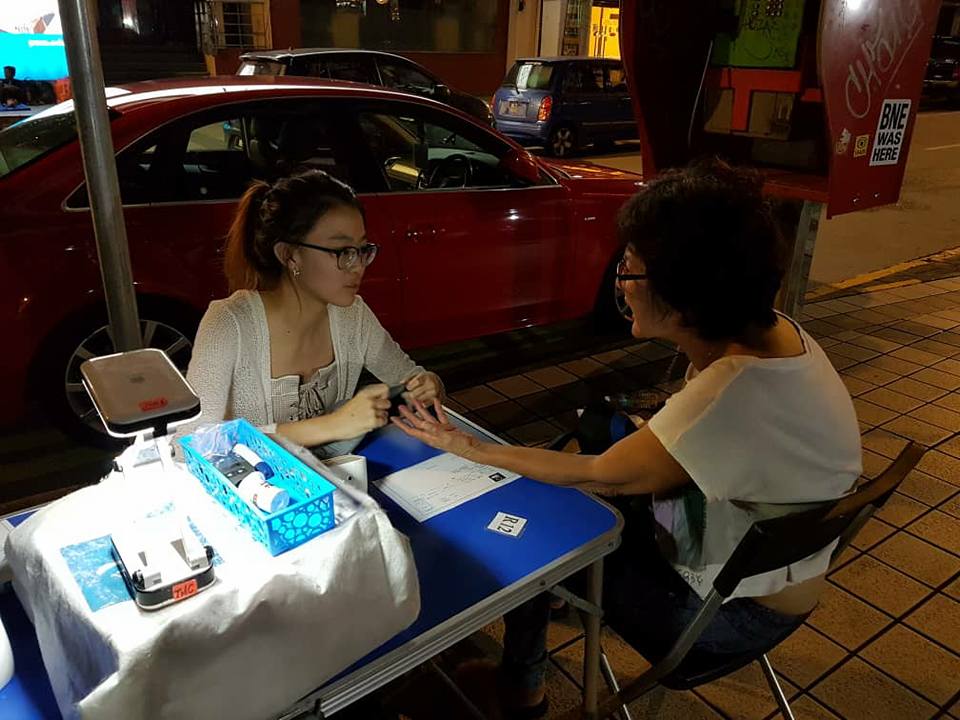 Image Credit: Teddy Mobile Clinic Facebook Page
"There are several transit homes for the homeless but no proper screening is done before allowing them into the homes. This can be a high risk to the others who are already there," he added.
Therefore, TMC is a mobile clinic that provides free medical checkups to the homeless every Wednesday. With a mix of doctors, pharmacists, and volunteers. They treat about 30 to 40 patients each time, and sometimes the number even goes over 50 patients.  
5. He wants to provide free treatment to everyone, one day.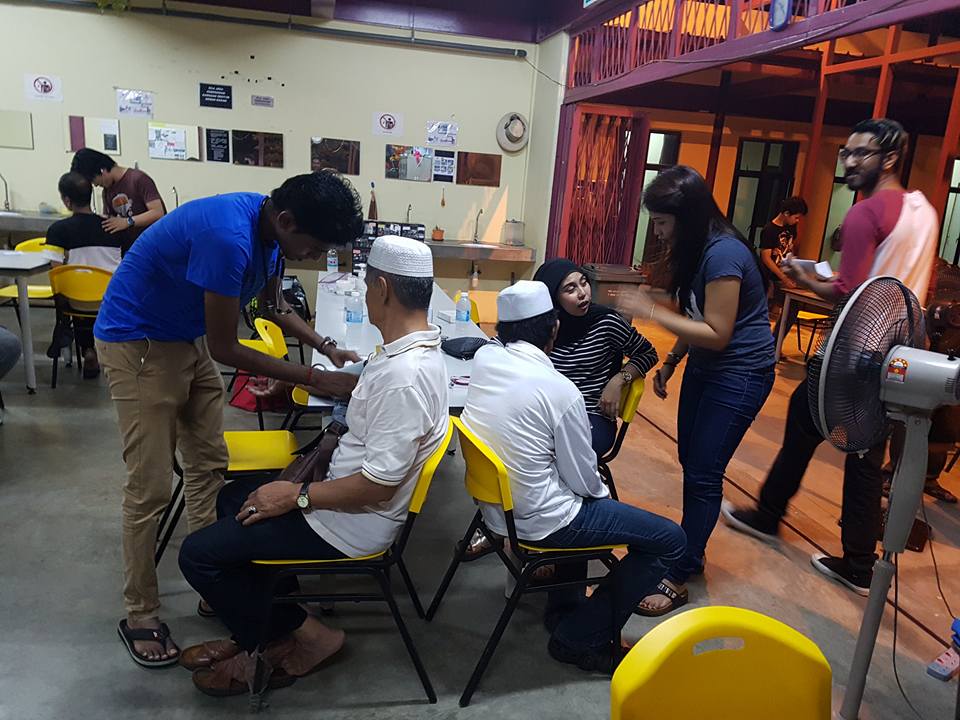 Image Credit: Teddy Mobile Clinic Facebook Page
Healthcare is expensive. So, it's no surprise that a majority of the underprivileged can't afford it. Surgeries and being treated in a hospital are further deemed a luxury. As such, many often neglect their ailments because of financial problems.
Futhermore, it's too costly for foreigners and refugees to be treated in a hospital. "Some are even required to pay a RM2000+ deposit before getting admitted to start the treatment," the doctor stated.
Therefore, he hopes that one day TMC can provide free treatment to everyone. This vision would only be possible when TMC raises substantial funds.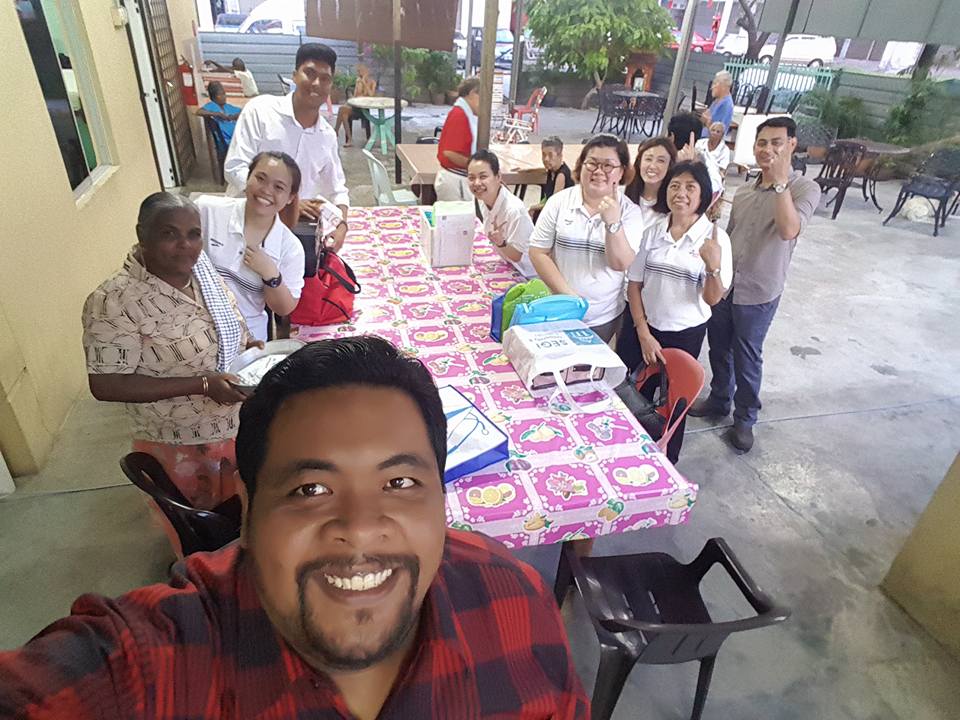 Image Credit: Teddy Mobile Clinic Facebook Page
Hence, it's a great challenge of gaining the public's trust and generosity to bring new life into the homeless. Meanwhile, TMC still funds those in need of expensive healthcare after careful consideration.
"No one's life should be at stake just because they don't have money," he affirmed. 
Mother Teresa once said, "Never worry about numbers. Help one person at a time and always start with the person nearest you."
In a gist, that's what TMC is all about. This NGO strives to heal one person at a time, starting from the people that need it the most. Their focus will always be on people, because they mean more than statistics.
You can follow them on their Facebook page.
Also on Jireh's Hope: 5 Important Points You Need To Think About Before Starting A Free Medical Camp For The Homeless
*Feature Image Credit: Teddy Mobile Clinic Facebook Page