It all started almost a decade ago, when Jean François Queralt became concerned with the massive data collection of companies such as Google and Facebook.
"Businesses that make money by collecting and selling detailed records of private lives were once plainly described as 'surveillance companies'. Their rebranding as 'social media' is the most successful deception since the Department of War became the Department of Defense," Edward Snowden once tweeted. 
For such platforms, user data is a product."Take a guess on how much they can predict your behaviour and use such information to target you," Jean added.  Hence, he stays away from platforms like Facebook because of the way they handle user privacy.
This is one of the reasons he believes that having proper Digital Rights are pertinent to maintaining society's freedom. "It's about forecasting problems before they happen and creating proper frameworks to be ready," he affirmed.
He moved to Asia to get more involved with NGOs, and to find a solution for the issue of privacy. Within a decade, he started The IO Foundation (TIOF) to champion Digital Rights in our society.  Here's his take on Digital Rights, digital privacy and volunteering.
1. Jean has worked on software solutions for data protection while volunteering at NGOs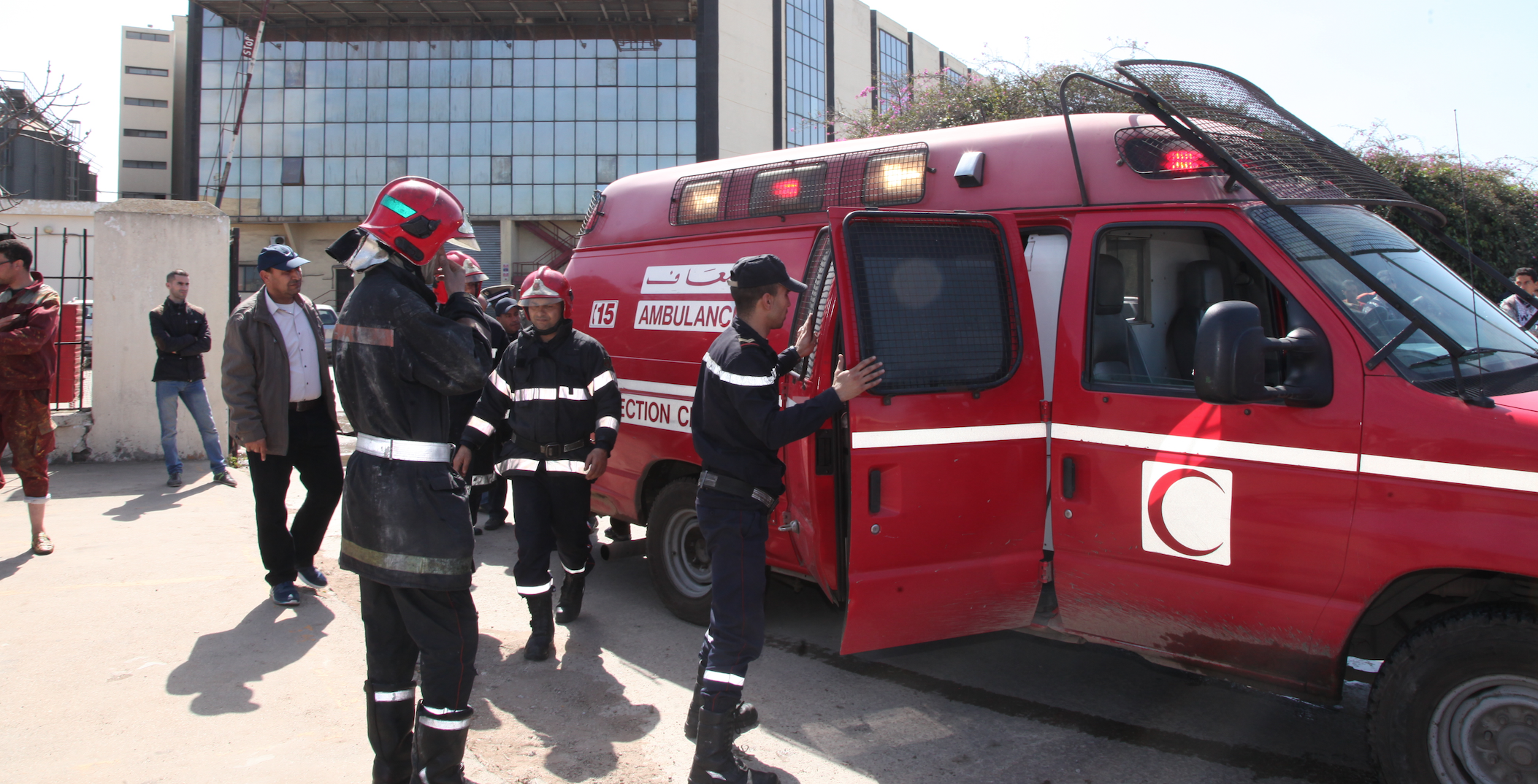 Image Credit: Blad.ma
Back when he was living in Spain, he did his fair share of volunteering. During that time, he joined Protection Civil (similar to RELA) and courses in rescue. "I enjoyed it, it felt good to help around even for small stuff," he recalled.
When he moved to Asia, he became increasingly involved with local NGOs until it became his full-time job. "I was volunteering full time at a Philippines organisation called Communities First." Jean told Jireh's Hope.
The projects he worked on at Communities First led him to design software solutions for data protection. These softwares were aimed towards underdeveloped communities.
Eventually, he began to realise that this could really make great changes in the tech scene. Thus, he began to explore the implications of digital rights in society. It soon became undeniable that a new phase of DR was in motion.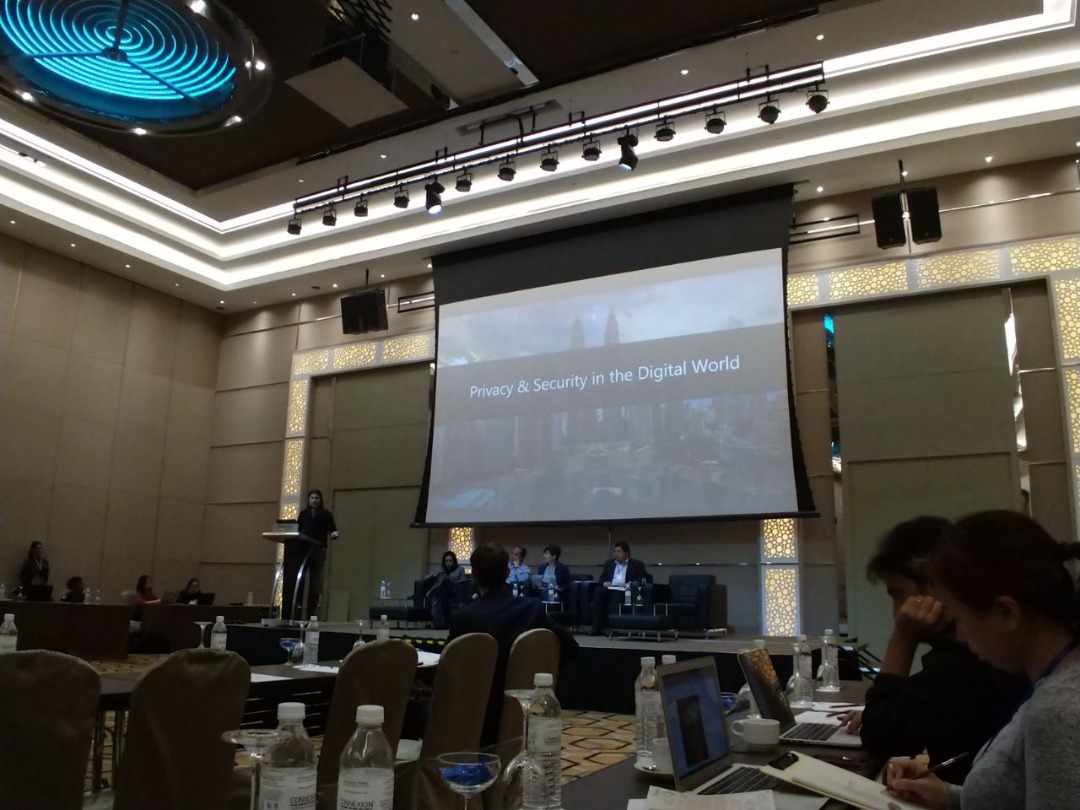 Image Credit: Jean at the SUARAM Event
It wasn't long before he decided Malaysia was the perfect place for his NGO, The IO Foundation (TIOF) to flourish. This is because TIOF saw great opportunity in approaching policy makers for an active legal defence of DR. 
"When it comes to Malaysia, it is undeniable that a new phase just begun and we perceive an opportunity to approach policy makers so that we can render them more sensible towards an active legal defence of Digital Rights in the regulations to come," Jean said. 
While the NGO is originally registered in Estonia via their eResidency program, Jean is able to manage the organization from anywhere in the world with access to Internet. "In essence, TIOF isn't tied up to any country. We see all our work as a global initiative," Jean stated.
2. He believes that a Universal Declaration of Digital Rights (UDDR) would help protect users' digital rights
Similar to Human Rights, Digital Rights (DR) defines the framework by which our digital extensions are regulated and protected. This includes our devices, the data created, and the metadata that is inferred from our usage.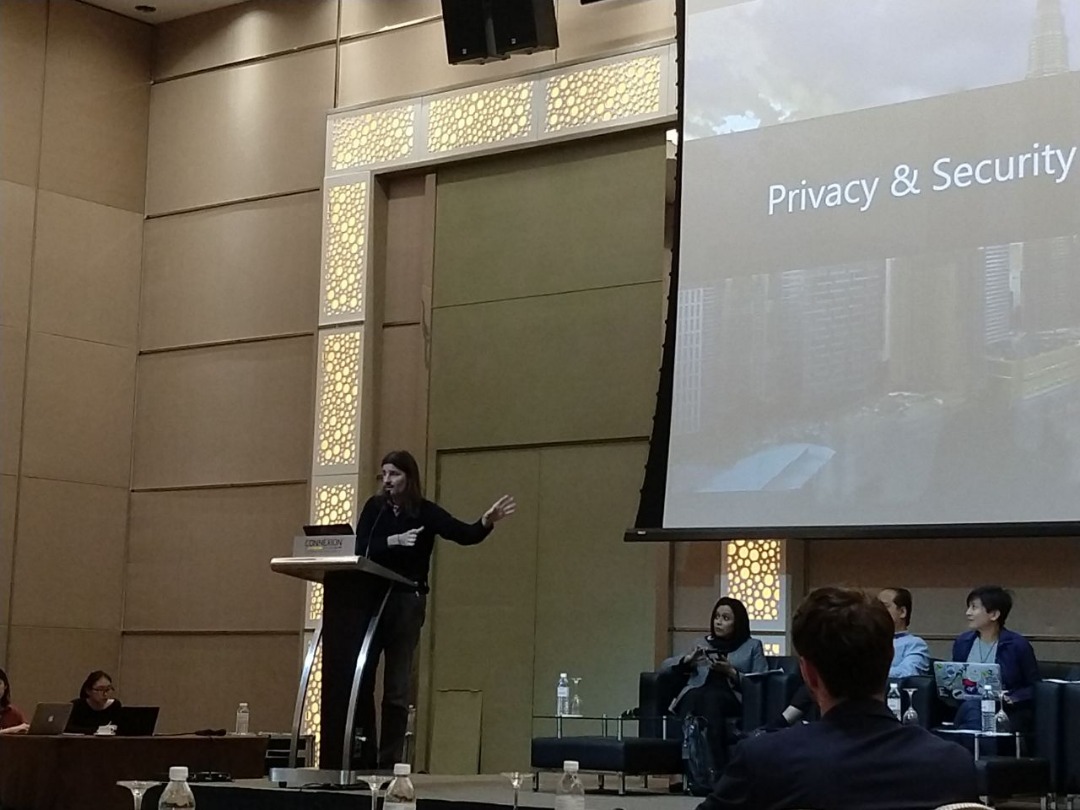 Image Credit: Jean at the SUARAM Event
These rights would include being free from surveillance, anonymity, and the right to access. You can read more about such rights here.  In the long term, TIOF's wants to assist in the creation and the proclamation of a UDDR.
Currently however, there isn't a clear unified agenda or direction for the UDDR. "You can find groups who advocate this cause. Yet, their efforts are scattered and don't converge towards a unified movement," he added.
As such, TIOF hopes to engage enough organisations, individuals and bodies of governance to draft a UDDR that can be presented to relevant authorities.
Right now, they're reaching out to policy makers to make changes in Data Protection Laws. Hopefully, these changes will be more aligned towards the UDDR ideal.
3. His NGO works on both Regulations and Technology.
TIOF also conducts support Programs while working towards their long term objective of drafting a UDDR. "In TIOF, we work on both sides - regulations and technology," he said. As such, they're working on 2 types of programs – Awareness and Action.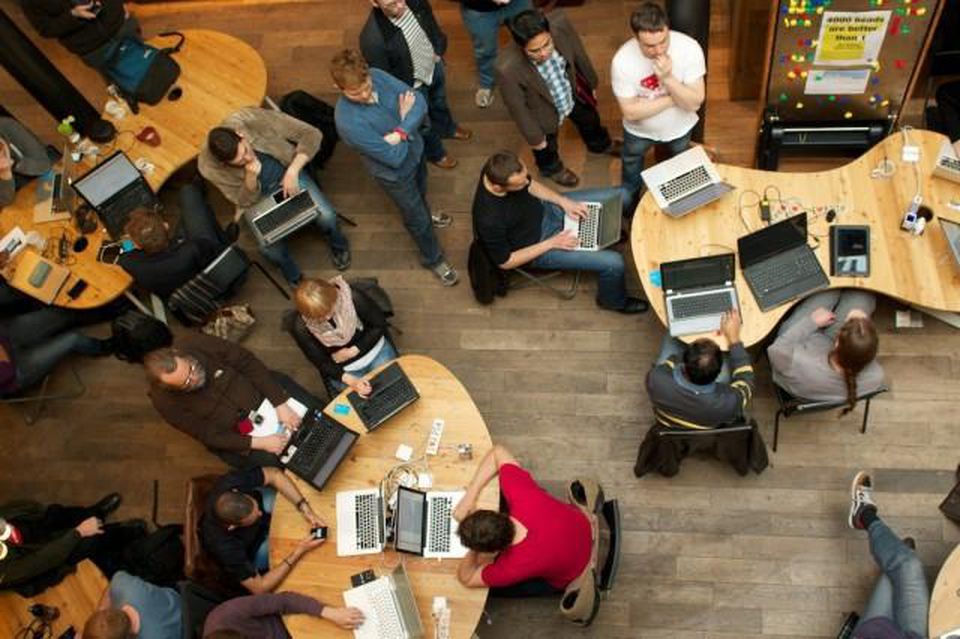 Image Credit: Forbes
Awareness Programs focus on bringing necessary information to the public. They have projects like interactive maps that explain Digital Rights in a global context. TIOF is also engaged in community development programs like CryptoFund. Furthermore, they've even developed a board game to introduce Digital Rights to children and adults.
Action Programs are mostly software development, where TIOF strives to provide proactive solutions to problems addressed in Awareness. Right now, their main project "1Persona" is the backbone for all other projects.
"It establishes a framework where any data generated by any user remains under their control at any given time," Jean said. As such, TIOF is extremely enthusiastic about this aspect of control and hopes to complete 1Persona.
Also on Jireh's Hope: 4 Simple Social Media Tips For The Aspiring Change Maker That's Just Starting Out
4. "The biggest lesson I learned over these years was to value volunteers. They give you their time, effort, dedication, intellect and emotions," he said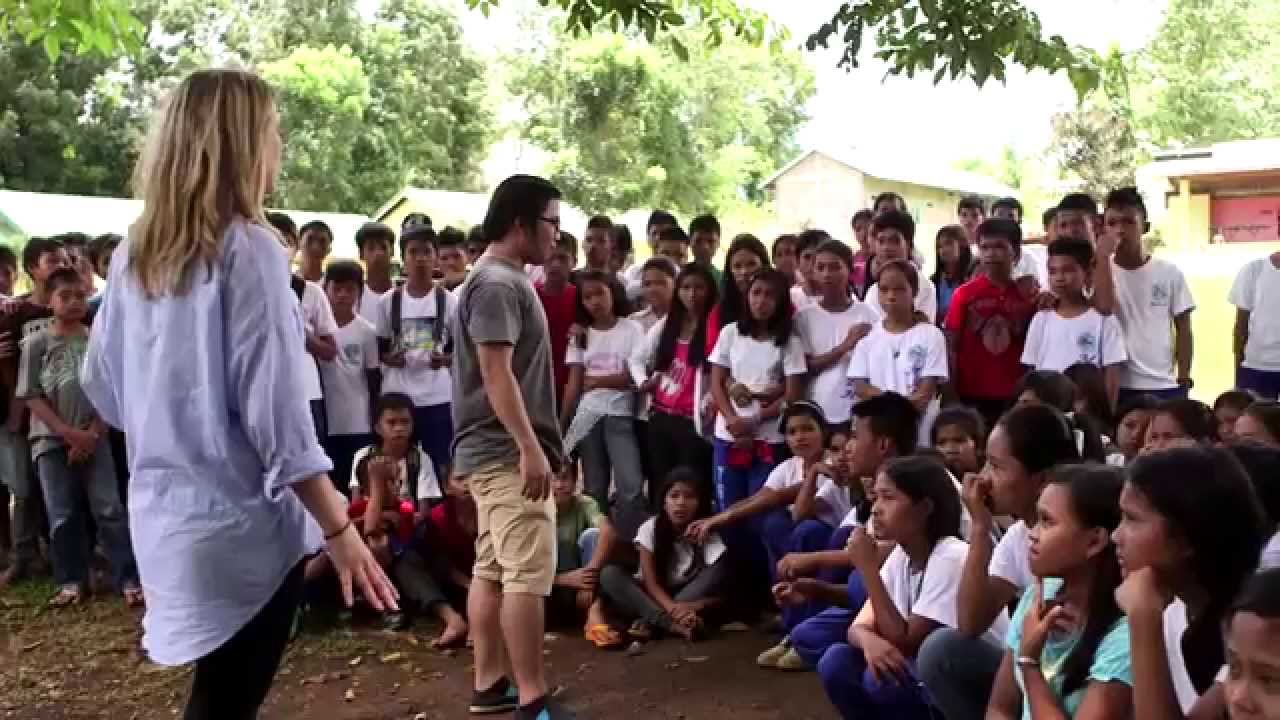 Image Credit: ICS Youtube
TIOF is truly dependent on their volunteer force. As a matter of fact, everyone on their team volunteers either part or full time, and they put in long hours. Their dedication has formed the core policy of the organisation – Volunteers are to be cherished.
"A mature and responsible relationship needs to be established from the moment they join TIOF," Jean affirmed. Volunteers must be clear in how they wish to help, commit to that help, and TIOF would provide the necessary tools to get the job done.  
As such, Jean believes this standard is a fair trade – To treat people like adults and work hand in hand to get things done.
5. "The most valuable asset we have is not money, but time," Jean believes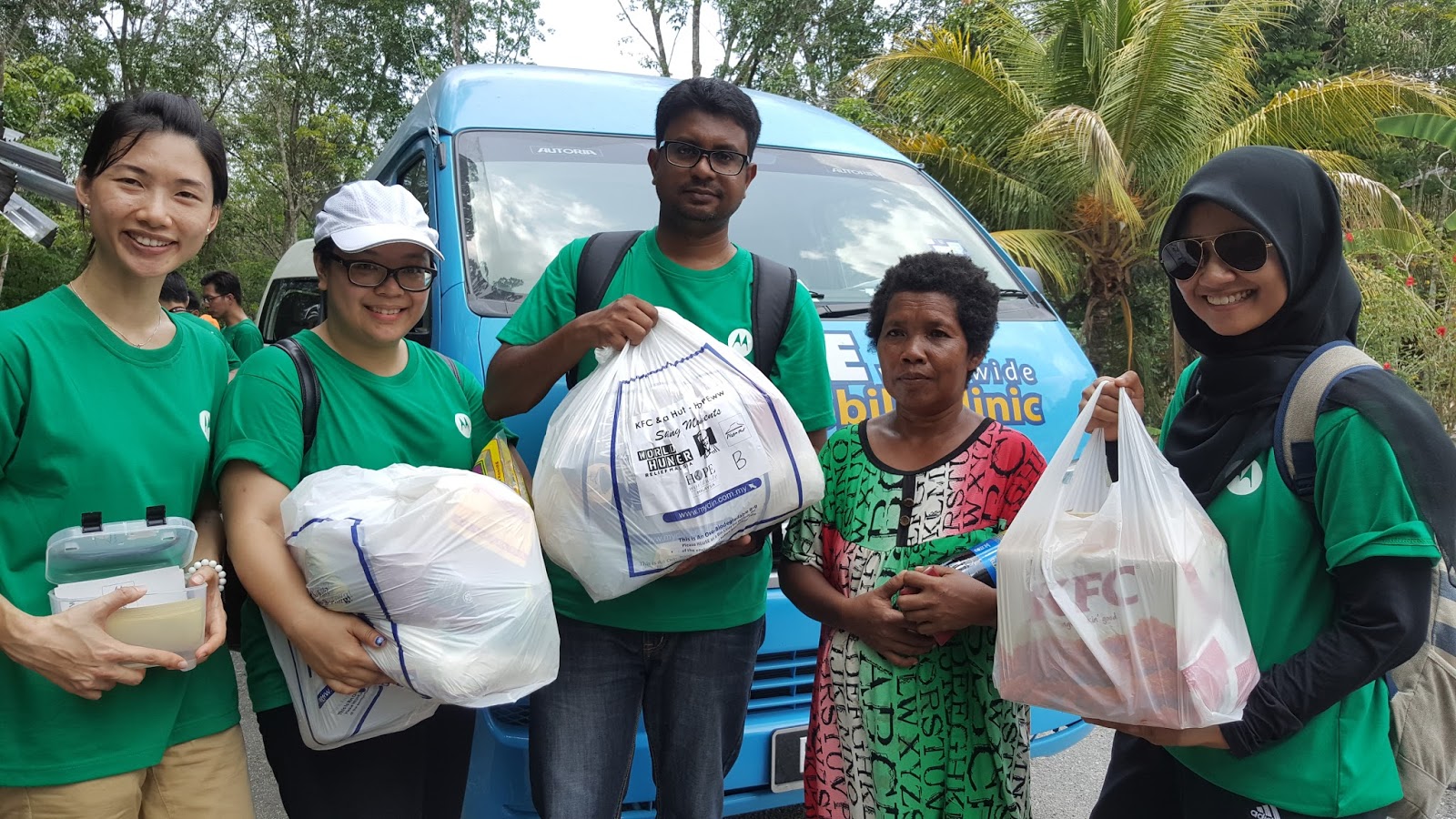 Image Credit: HOPE Worldwide Malaysia
Nobody is paid to volunteer. As such, it contradicts with the money-reward mentality of society. By that reasoning, Jean resonates with the unpopular argument that people volunteer to feel good about oneself.
However, time is a greater investment than money. Therefore, volunteering is ultimately a personal decision that should always stem from within oneself. No one should impose volunteering.
When he started out volunteering in Malaysia, he turned down bigger roles of responsibility as he was still adjusting to life in a different environment.
"I didn't want to let my team down, so I concentrated in tasks akin to being a burger flipper," he joked. He believed that in the bigger scheme of things, his small tasks were helping others to concentrate on the actual ground work.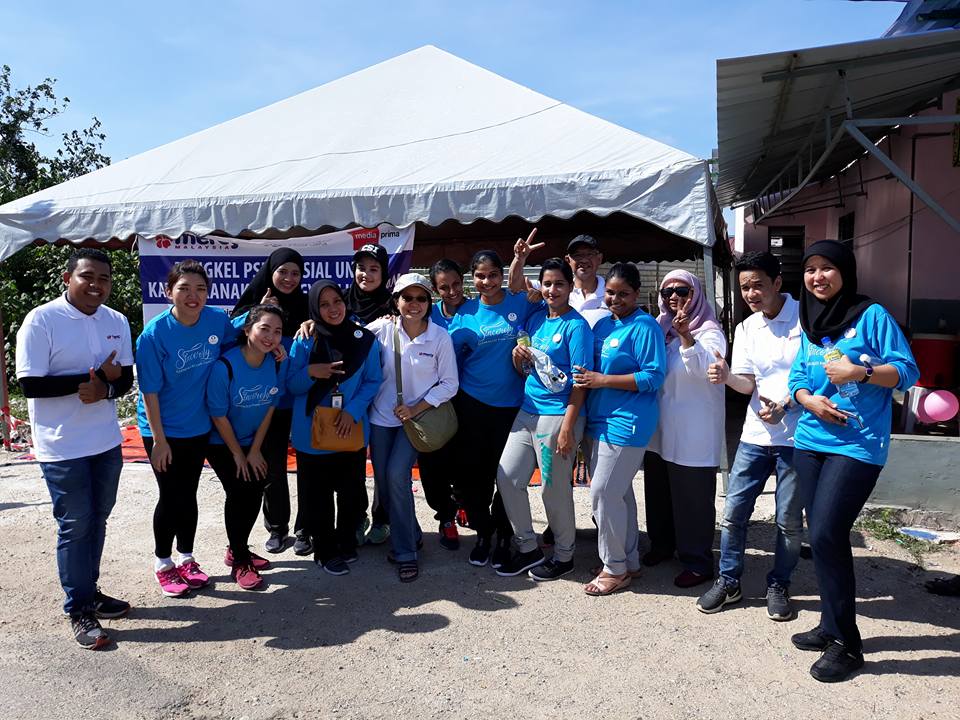 Image Credit: MERCY Malaysia
"Once you decide to volunteer, you conduct yourself with utmost discipline with the tasks delegated to you," he said. "You do things for others because it gives meaning to your time. In doing so, you obtain the satisfaction and joy of human experience." 
Essentially, you'll be contributing with best of your abilities. So he advises to choose volunteer activities that bring out the best in you.
6. Jean hopes 
that society will also realise the importance of Digital Rights before it's too late. 
"If we don't start doing anything about Digital Rights, we'll end up realising that we lost our free will and freedom. The same will and freedom that we attempted to ensure with the UDHR," Jean remarked. 
"Took us centuries of slavery, atrocious wars, a holocaust and two atomic bombs to get to it. I spend lot of time wondering what's gonna be the big one that will trigger a UDDR and wonder even more why we didn't learn a thing. Can't we prevent this issue before it happens, for once?"
Also on Jireh's Hope: SOLS Tech – The SE That Helps Cut Down E-Waste While Empowering The Underprivileged
*Feature Image Credit: Young Turks YouTube Channel