Qasem, his wife, and Nazanin – their 2 year old daughter – have been living in Malaysia as refugees since 2013. They're originally from Afghanistan but they arrived here from Iran. "We have been refugees all our lives, first in Iran and now in Malaysia," Qasem added.
A bag maker by trade, Qasem learnt to design and make bags with beautiful materials from his father. "It's what I've always known. I'm very proud of my work," he proclaimed.
Despite his skillset, he's not allowed to work legally in Malaysia due to his refugee status. This is a problem that many of the 158, 620 refugees (according to the UNHCR) and asylum seekers face in Malaysia.
"I hear that Malaysian people often say that we steal their jobs, but I don't think any Malaysian would want the jobs that we get. We sometimes don't get paid, we work without breaks, we are exploited. If we get sick or we cannot come to work one day, we lose the job," Qasem added.
Furthermore, they have to constantly deal with discrimination. They also have to be careful to avoid getting arrested and ending up in detention centres.
1. Qasem started making bags from various materials and fabrics in order to provide his daughter a brighter future.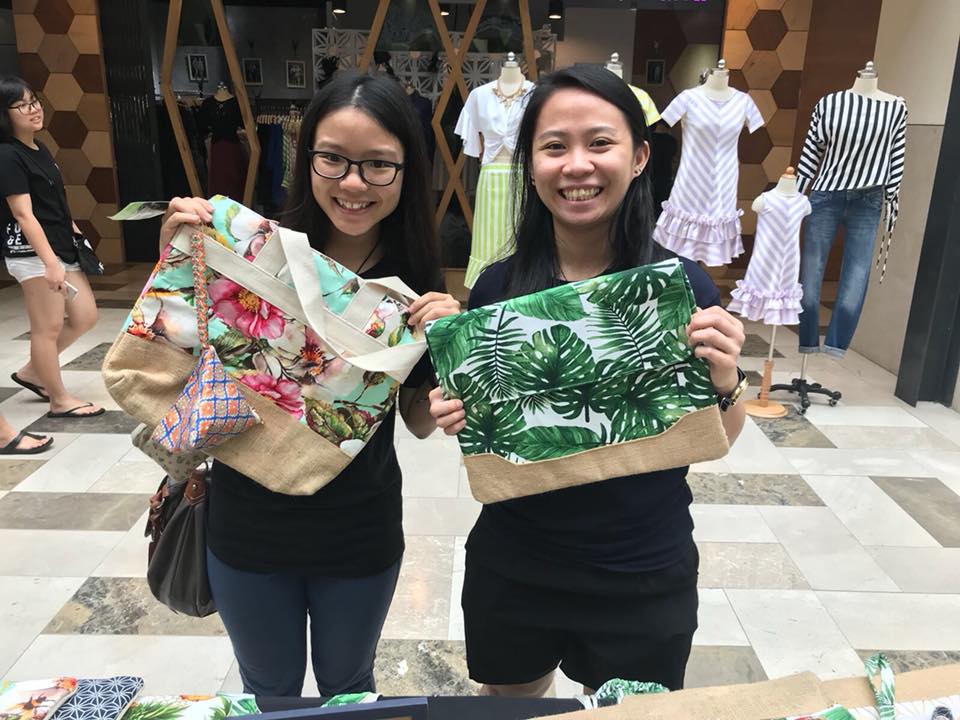 Image Credit: Nazanin Bags
"We don't have control over our lives and our future. We just wait for better opportunities. As Nazanin grows older, we are worried about her schooling and her future. She is not allowed to go to school." Qasem mentioned. " We don't want her to grow up as a refugee like we have. Life is too difficult. We would love for her to see the ocean and experience the beach. My wife wants to be a doctor. We just want a normal life."
As such, he started making and selling bags on Facebook under the brand name, Nazanin Bags, named after his daughter. With the help of some friends from Spain, they came up with a few designs, chose fabrics, setup a Facebook page, and they started to attend bazaars.
At the bazaars, he realised that a lot of people gravitated towards their designs, and wanted to buy the bags. Nazanin Bags helps them generate regular income, and it allows them to pay their rent and buy food.
2. Making each bag can take any where from 2 hours to an entire day.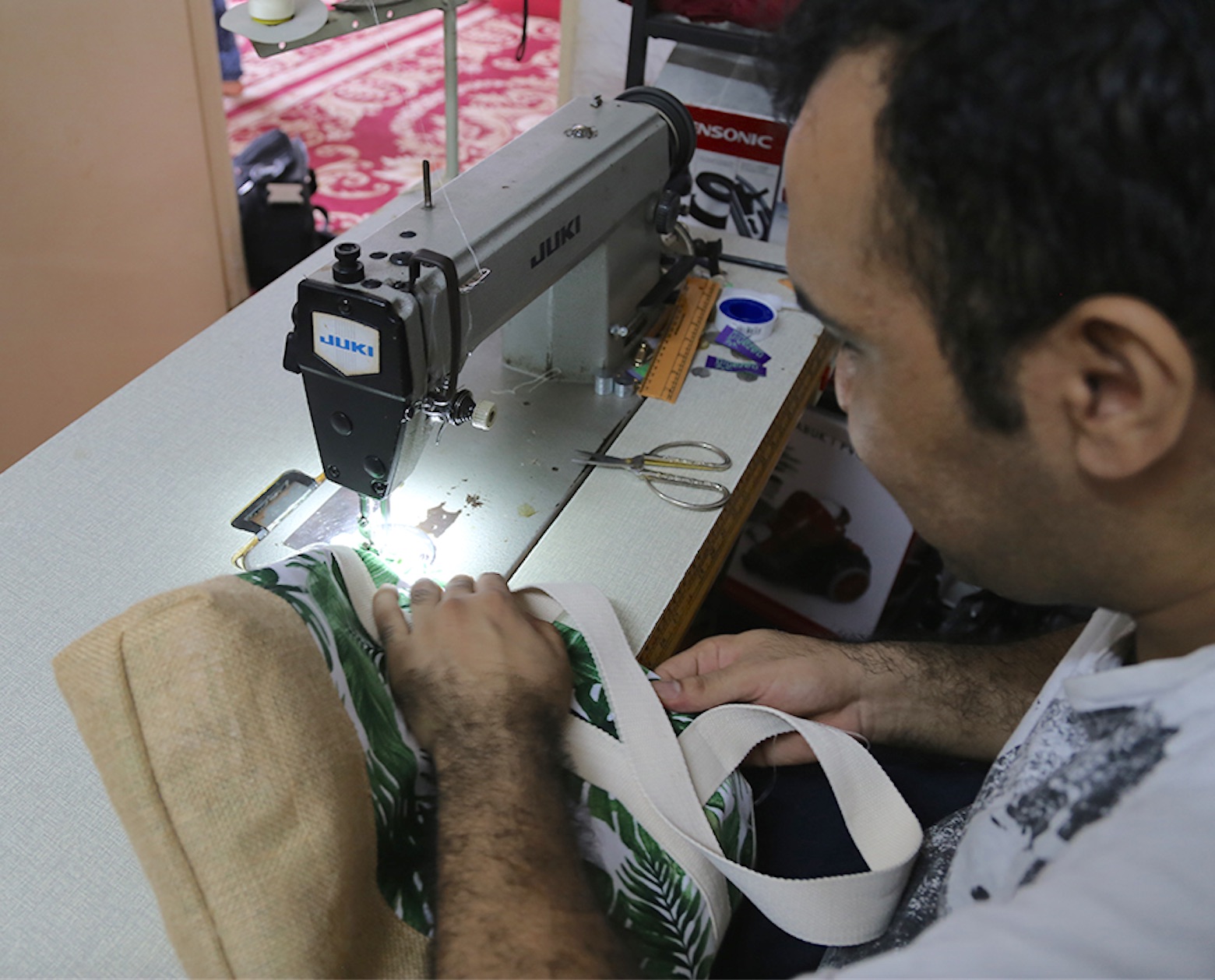 Image Credit: Nazanin Bags
Along with their volunteers, Qasem selects the fabrics, reviews the products and sales, and determines the improvements that have to be made. Then, they source the materials and start cutting up the fabrics for the stitching process. The sewing can take anything from 2 hours for a small bag to the whole day for a more complex piece like their yoga mat bags.
One of their biggest hurdles is to make enough sales to buy more materials. In turn, this helps them to produce more, and earn more revenue. "It's a difficult balance sometimes," he added.
Qasem also highlighted that there are a lot of organisations that try to help developing social enterprises but they're often riddled with many challenges.
"A lot of good intentions but ineffective, and we could not survive. Some organisations demand a high percentage of sales to help (like 30-40%), and others would commission me to make their bags. They would then sell these bags for very high prices but I'd only get paid 10% of the price. There are a lot of people that call themselves Fair Trade but are not actually very fair!"
Also Read: 85% Of This SE's Students Say They're More Confident, The Secret – Performance Arts
3. Nazanin Bags has been collaborating with the Air Asia Foundation for almost a year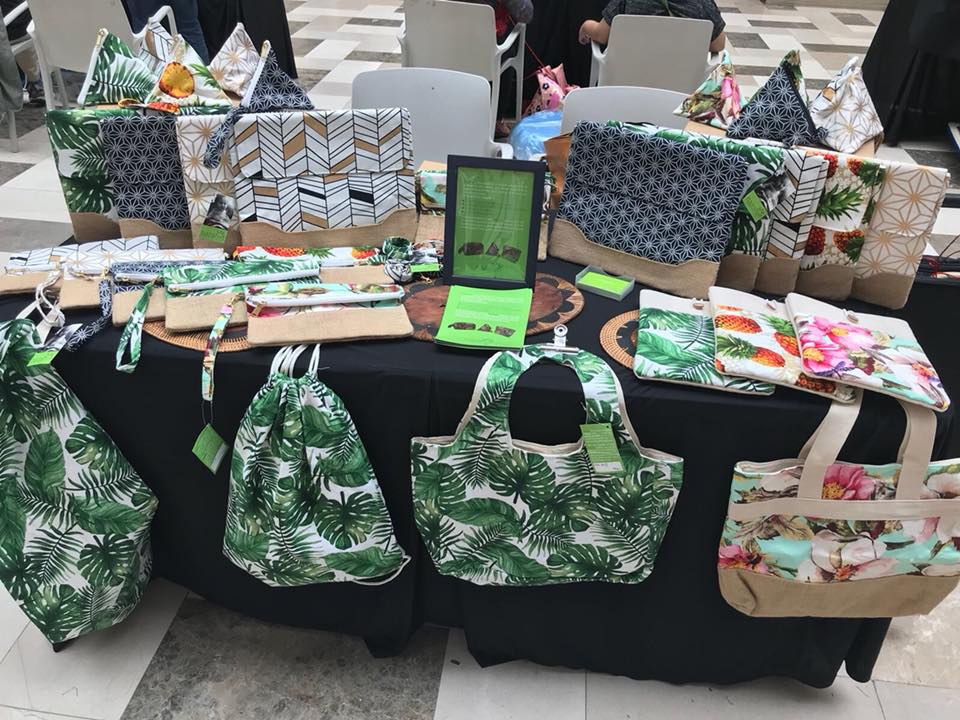 Image Credit: Nazanin Bags
Qasem met a representative from Air Asia Foundation at one of the bazaars in Publika. "They liked our bags and the quality, and offered to sell them in their shops. It's been great working with them, and it really helped us develop the brand more,' he told Jireh's Hope.
Air Asia Foundation stocks their bags in their Destination: GOOD store. You can have a look at their products here.
They're also working together to produce a special line of bags made of plane life jackets, as Air Asia has to upgrade them regularly.These bags would be sold for the first time at the Rainforest World Music Festival in Sarawak from 13 -15 July.
They're also collaborating with the Berani Marketplace to produce their # KITARGE14 bags. Under this initiative, marginalised people will be upscaling the banners used during the last Malaysian General Election into the bags. You can check out the bags, here.
"I'm helping with training and design, and we hope this project is very successful," he said. "We are now thinking of expanding to employ other refugees and continue to employ other refugees and continue to grow."
4. His daughter is the motivating force behind Nazanin Bags.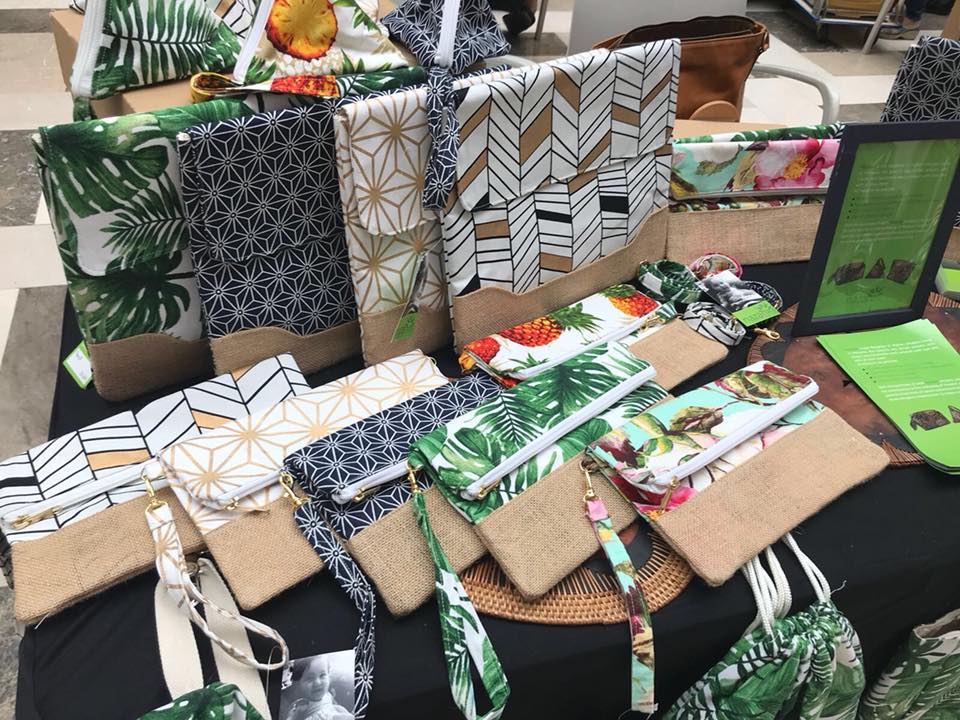 Image Credit: Nazanin Bags
"Her future is the most important thing to me and my wife. I was born a refugee and grew up with the feeling that refugees are not human. Refugees don't have rights. My generation and I were not lucky to see the brightness of life, because no one cared about us." he told us.
"But now I have learnt enough to realise it's my responsibility to make a safe and happy place for my family as much as I can and teach my daughter some humanity. My wife and I will try our best to make her understand how valuable she is and that no one can take from her the right to live happily."
You can help support Qasem and his family by making a purchase from the Nazanin Bags FB page. "As always, people can expect good quality products that are easy to use and look great! And people can be assured that their purchases are helping make a difference in our lives, the life of Nazanin, and hopefully more people in the future."
Nazanin Bags will be releasing a new line made out of different fabrics. Follow them on their FB page to keep up their announcements.
Also Read: This Woman Empowers The Voiceless Rohingya In Refugee Camps