If you're familiar with MMA matches, you would notice that Muay Thai is one of the more popular self-defence styles. Also known as Thai Boxing, Muay Thai is a form of close body combat that uses the entire body to defeat your opponents. Its vigorous training disciplines the physical and mental strength in its practitioner.
Muay Thai hails from Thailand as their national sport. As one of Asia's oldest martial arts, Muay Thai is rich in tradition, culture and history. So it's no surprise that Imran Harith decided to establish Discover Muaythai Academy (DMT) in Malaysia.
Breaking Down Barriers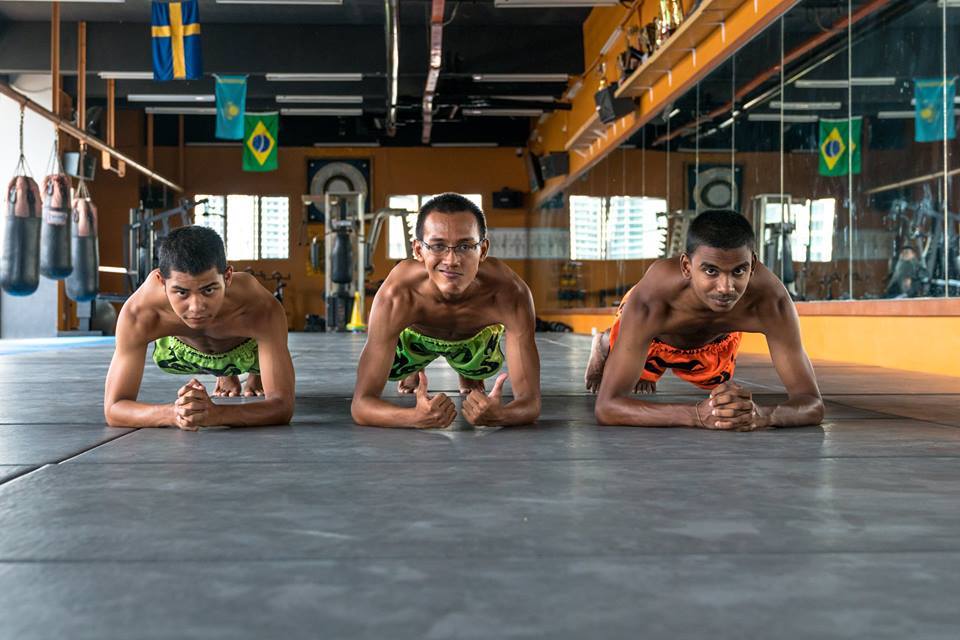 Image Credit: Discover Malaysia FB Page
Located in Puchong, Discover Muaythai Academy (DMT) operates as a fitness centre for people looking to get fit or learn self-defence skills. However, DMT is also a social business initiative that packs a punch through its 4 month development programme for underprivileged youth.
It all started when Imran travelled to Thailand. Little did he know that the journey would inevitably be the inspiration to kick start Discover Muaythai Academy.
He noticed that most Muay Thai camps in Thailand advocate its importance as part of people's lives. Many of the villagers live in poverty, they lack an opportunity to further their studies, and some of them don't even have family members.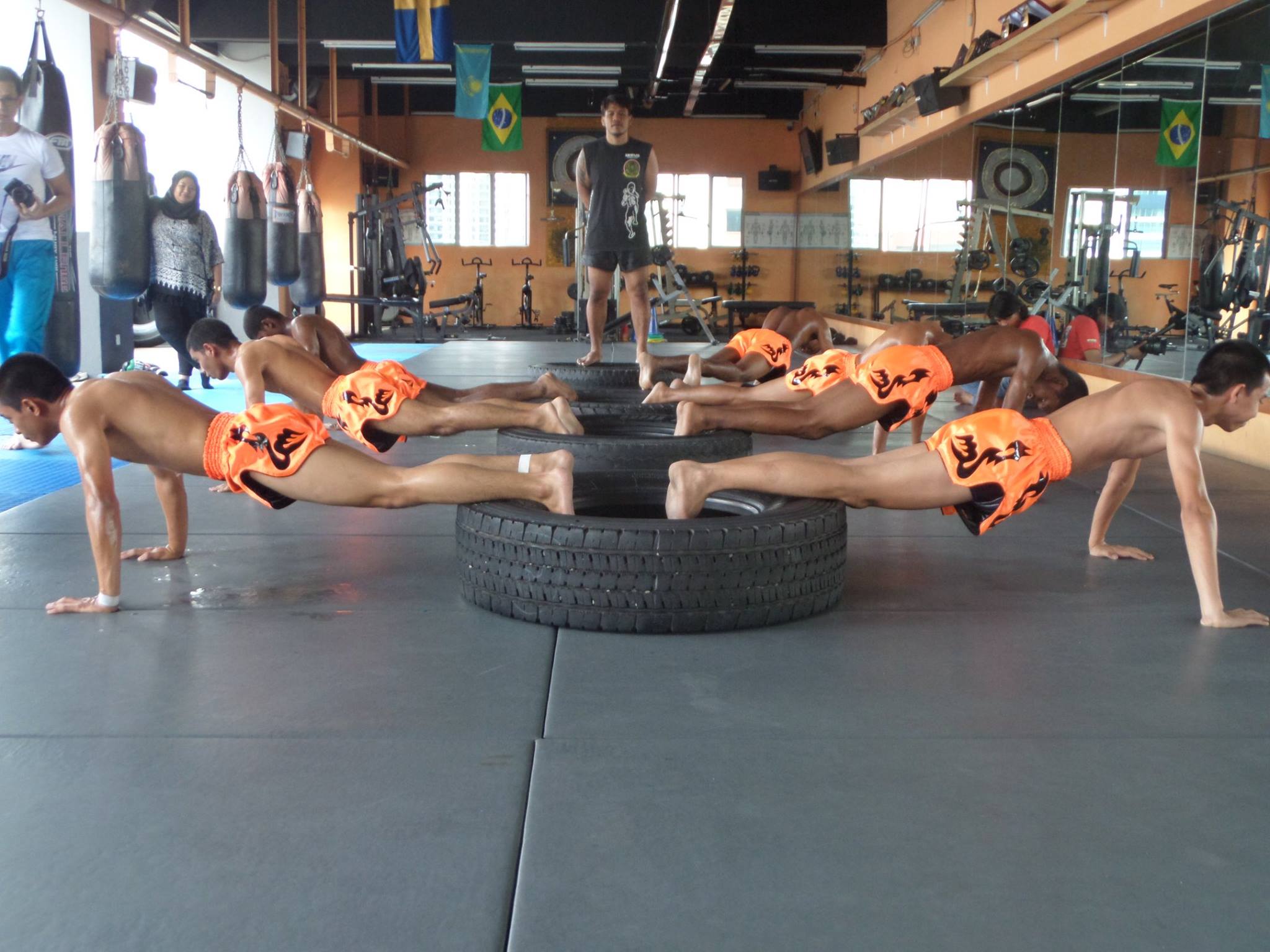 Image Credit: Discover Malaysia FB Page
As such practicing Muaythai helps keep the youth off the streets, and helps them to live together as a family.
"I went to a village in Phuket and observed how Muay Thai was used as a way to develop young people. It develops them physically, mentally and spiritually." Imran recalled.
Muay Thai provides the villagers with an alternative to better themselves and to ultimately change their lives. Imran believes that Muay Thai is also capable of changing lives in Malaysia too.
Also on Jireh's Hope: It's A Dog Eat Dog World – But Not In This M'sian Rescue Center of Over 200 Dogs
Brains Behind The Brawn
[embed]https://www.facebook.com/dmtmalaysia/videos/1733673196847018/[/embed]
After such an experience, how does one translate an entire culture, tradition and art onto Malaysian soil?
Imran knew that this couldn't just be a one-man-show. As such, DMT was founded by Imran Harith together with Sanul John and Khairul Azri, all of whom have backgrounds in NGOs.
As CEO, Imran oversees the entire operation with his knowledge in the corporate sector. Meanwhile, Sanul monitors the partnership and business development with his background in events and customer service.
Lastly, Khairul plays an essential role in overseeing the financials as well as the research and development. He hails from an education sector that specialised in youth development and empowerment.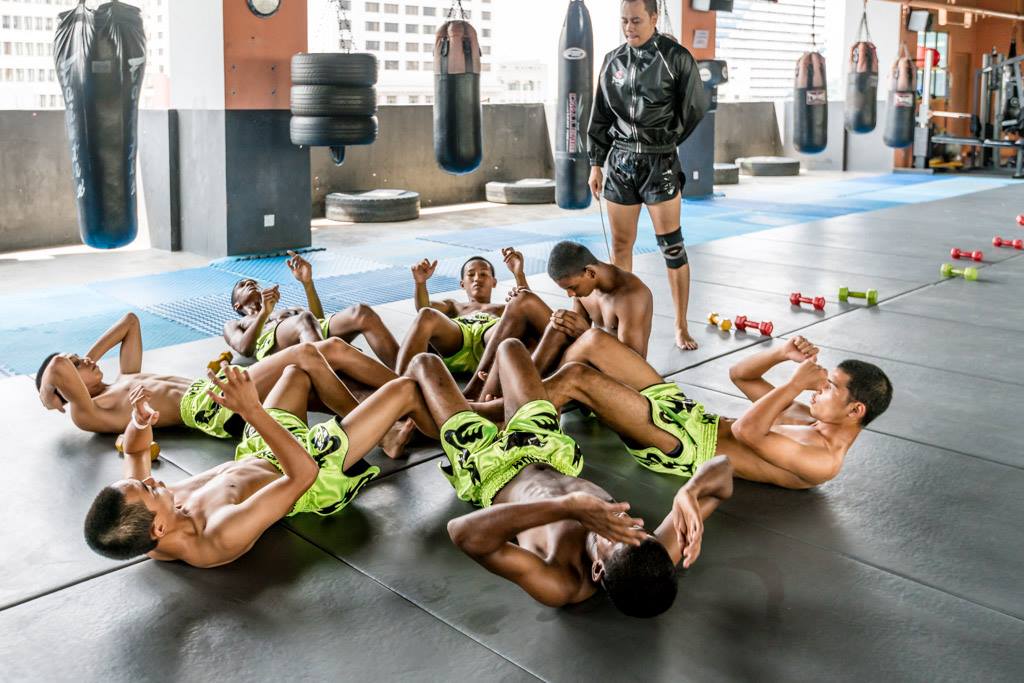 Image Credit: Discover Malaysia FB Page
Together, they decided to form a 4-month developmental programme for the at-risk youth of Malaysia.
Each time, a batch of 8 underprivileged youths are selected to join DMT's developmental programme.
DMT also partners with myHarapan-Malaysia Youth Trust Foundation, and they do constant outreach work in rural and urban poor communities especially towards People's Housing Project (PPR) communities. They also collect data and scout for potential beneficiaries to join the programme at these communities.
They are also open for interviews where youths approach them and go through a selection process.
Birth Of A Hero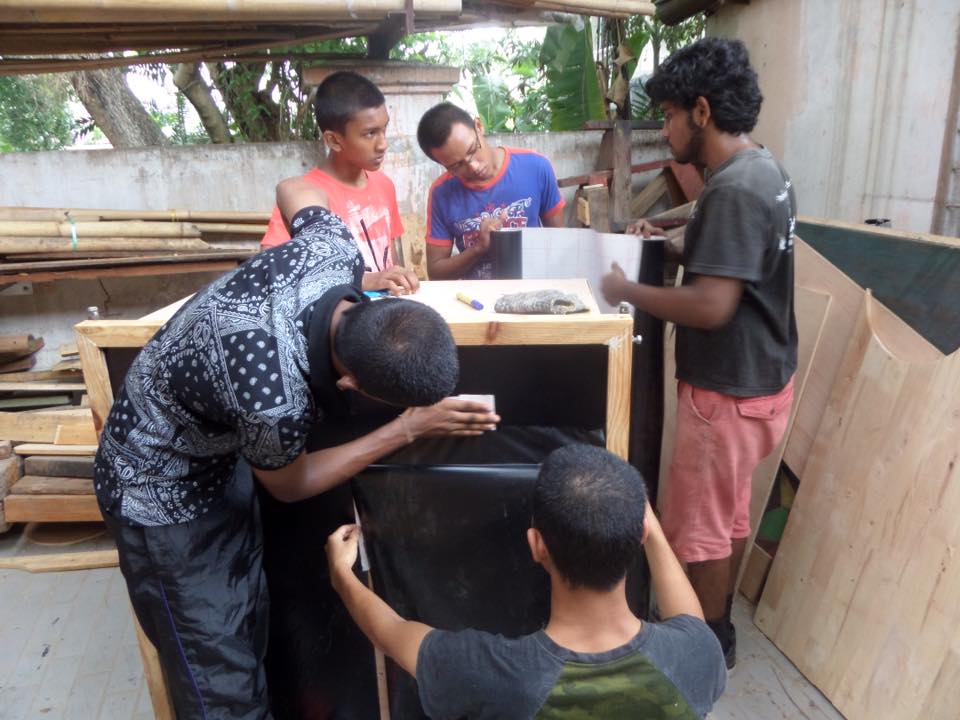 Image Credit: Discover Malaysia FB Page
At its core, DMT gives youths a positive outlet to channel their energy into, and  it helps keep them off the streets.
During the programme, participants wake up at 6 am everyday. While the Muslims perform their Subuh prayers, the rest prepare a light breakfast. "They cook their own meal and eat together as a family. That is compulsory," Imran told Jireh's Hope.
At 7am, participants jog from Dragon Muaythai to KLCC Park, a 10km run after 3 rounds in KLCC Park itself. Once they return to the gym, they begin the Muay Thai style fitness training. At 12pm, they break for lunch before moving to English classes at 2pm. Depending on the day, it will be either English classes, motivational classes or volunteering work.
At 4:30 pm, participants begin their Muay Thai training with Kru Slatan, a two-time World Muaythai Council Champion. Finally at night, they work at the Dragon Muaythai Gym doing either admin, cleaning and customer relations. "We believe it is essential to have these life skills that are hard to cultivate outside." Imran stated.
Keeping The Fire Alive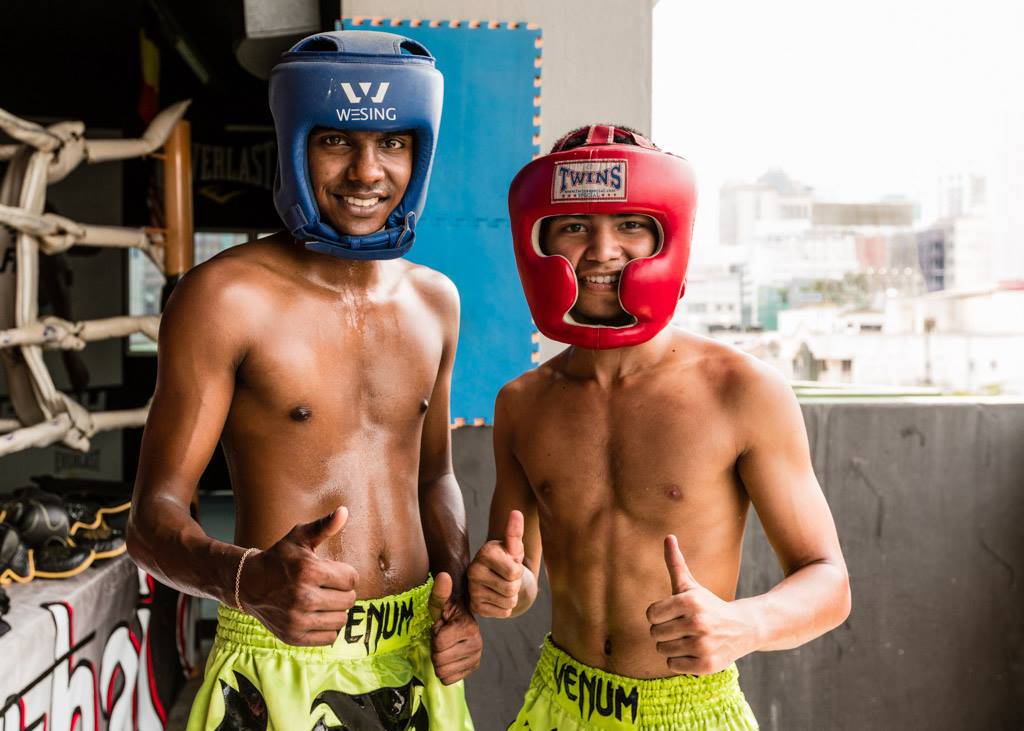 Image Credit: Discover Malaysia FB Page
Seeing the lives of their beneficiaries change after their time with them helps keep the DMT's team motivated and passionate. So far, the programme has been highly effective with no drop outs.
It's only normal when participants feel like giving up, but "it's our responsibility to motivate them and to ensure that they finish their 4-month stint at the academy,"  Imran added.
What happens to the youth after the programme? Primarily, it shapes their character and reinforces fundamental values. The program is so effective that some even become Muay Thai athletes that go on to represent their gym and Malaysia at a higher level.
Others are now working or are employed by DMT at the gym as trainers, co trainers, doing admin work, customer relations and more. Some are even hired by DMT's partners for a full time/part time job or an internship.
Despite formerly dropping out from school or being uninterested in studying, the program has even managed to spark an interest in some boys to further their studies, "Truly, these (results) motivate us to help more people," Imran believes.
Reaching Great Horizons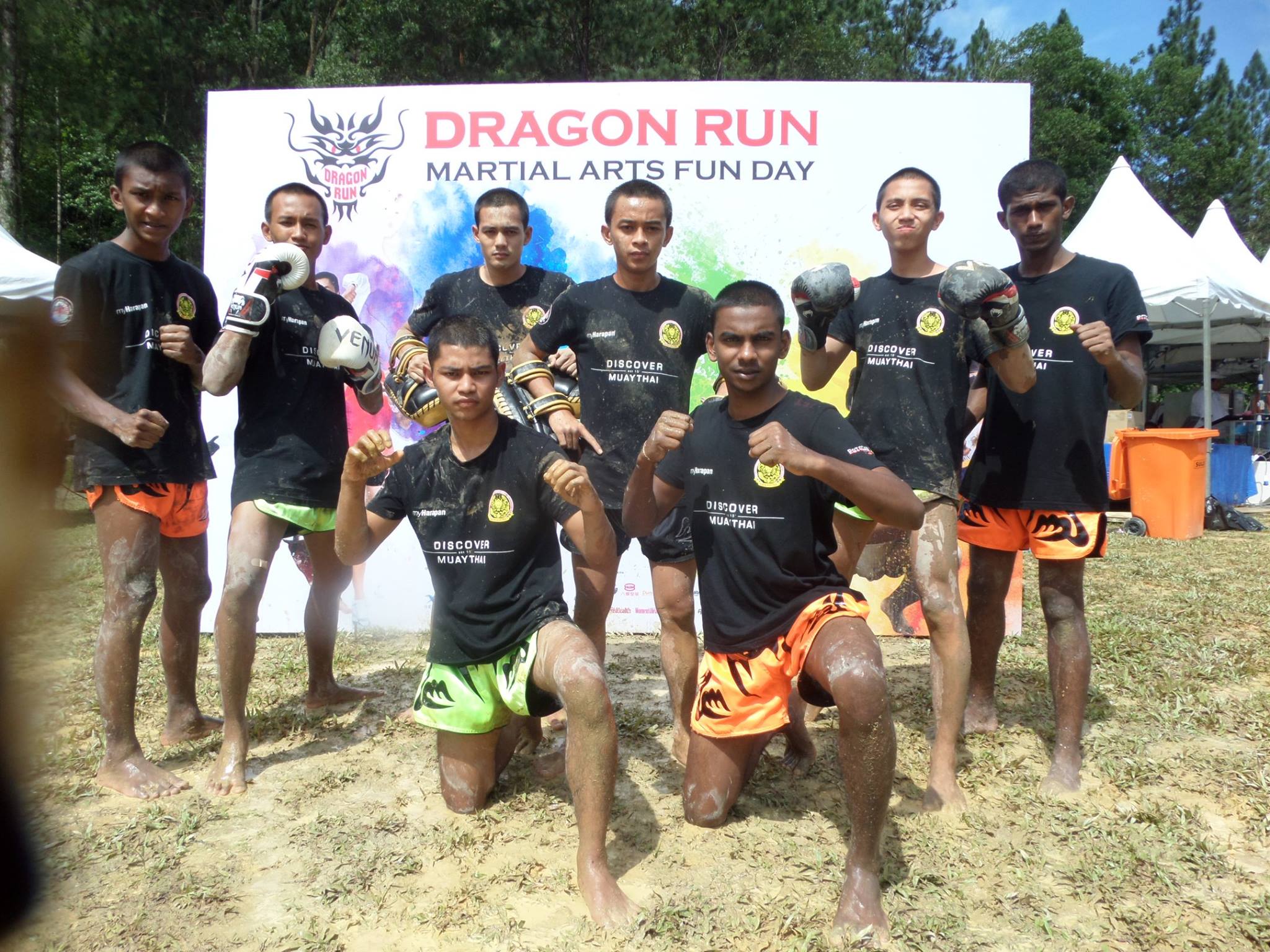 Image Credit: Discover Malaysia FB Page
DMT is aiming big with their goals this 2018. Traditionally, most gyms depend on walk-ins to sign up for gym classes.
However, DMT is expanding their services to clients by conducting Muay Thai mobile classes at the client's place. Rest assured that you are getting the best as DMT's trainers are all certified or are from DMT's alumni.
On the social aspect, DMT is targeting two batches for DMT Academy for this year. In the long run however, they hope to directly impact 120 young people over the next 2 years.
You can empower disadvantaged youth by donating to DMT. The program takes a step further to provide the youth with food, beverages and comfortable accommodation.
All contributions go towards the academy where it'll be used to subsidise activities like English classes, volunteer work or life-skill classes.
Find out more on their Facebook page or contact them at discovermuaythai@gmail.com
Also on Jireh's Hope: How You Could Uplift M'sians In Need By Donating Your Old Clothes To These 8 NGOs