"I hear a lot of comments about the millennial generation that are negative. Yet, when I meet the youths of today, I see youths who are in fact visionaries and are change makers," Gillian, the founder of Agape Vision told Jireh's Hope.
"They face challenges that we never had during our time such as cyberbullying and access to predators through the use of the internet. The opportunities and the threats that they face are equally strong."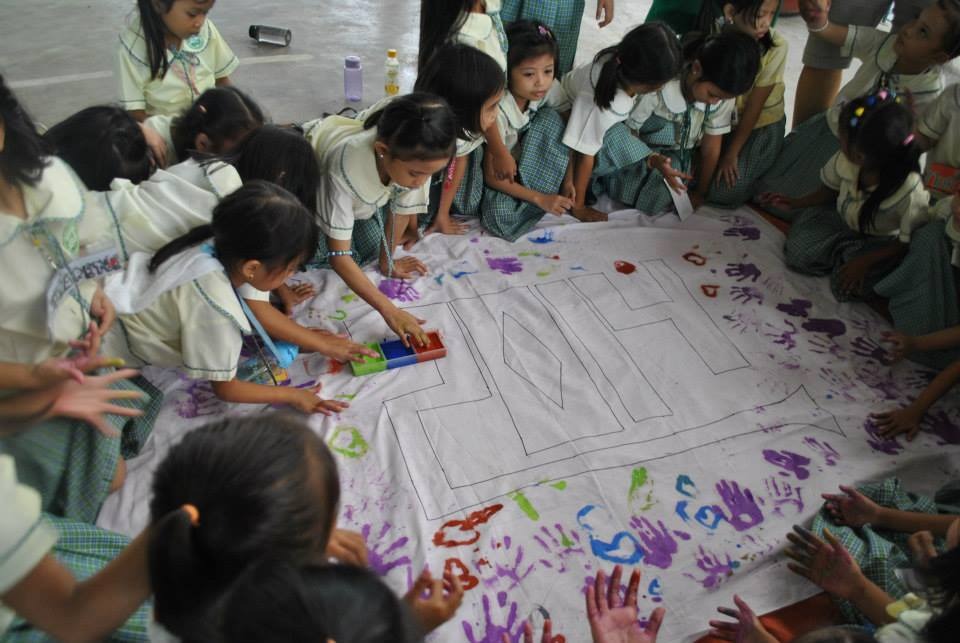 Image Credit: Agape Vision
"I think if there is anything that the public can learn is that having a caring, committed adult in a youth's life makes all the difference!" she concluded.
As such, Gillian founded an NGO called Agape Vision along with her friend Avis Ng. At Agape Vision, they provide youths with a safe space to process their hurtful pasts, and to also pick up creative and leadership skills.
Here's how they mentor the youth and try to make a difference in their lives.
1. They empower the youth through the Expedition Agape Malaysia programme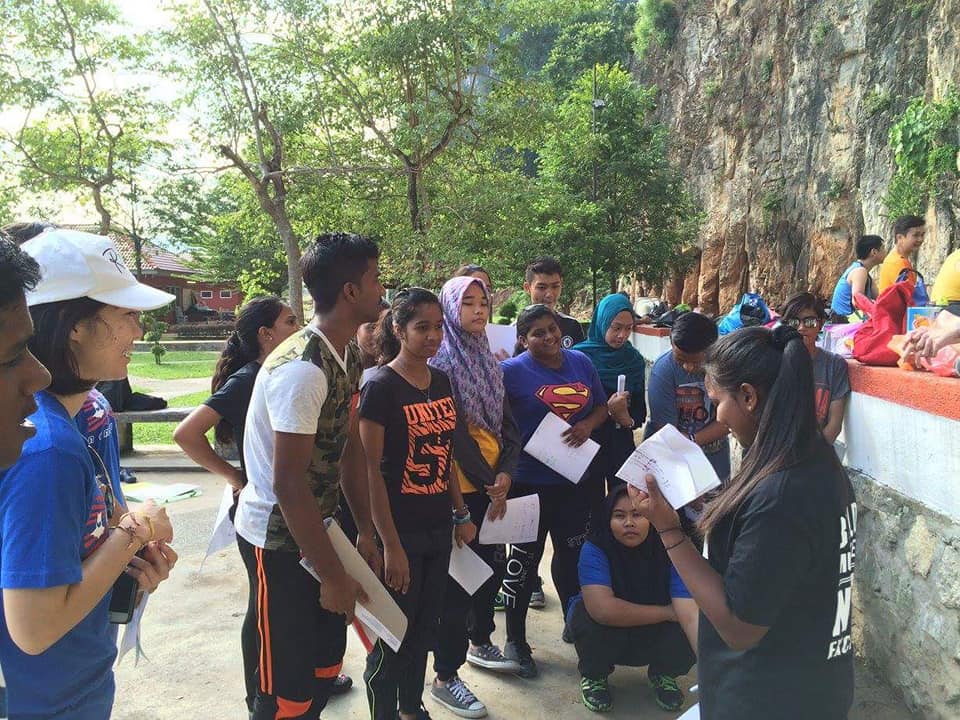 Image Credit: Agape Vision
Agape Vision offers various programmes that are designed to empower the youth to become effective leaders.
The Expedition Agape Malaysia programme for example empowers the youth through action. They run community service projects in underprivileged and marginalised communities both locally and internationally.
"In Cambodia, our youths painted the school and turned a classroom into a reading room by painting the room and painting murals," Gillian told Jireh's Hope. In Sarawak, the youths painted the first kindergarten in the Iban Community.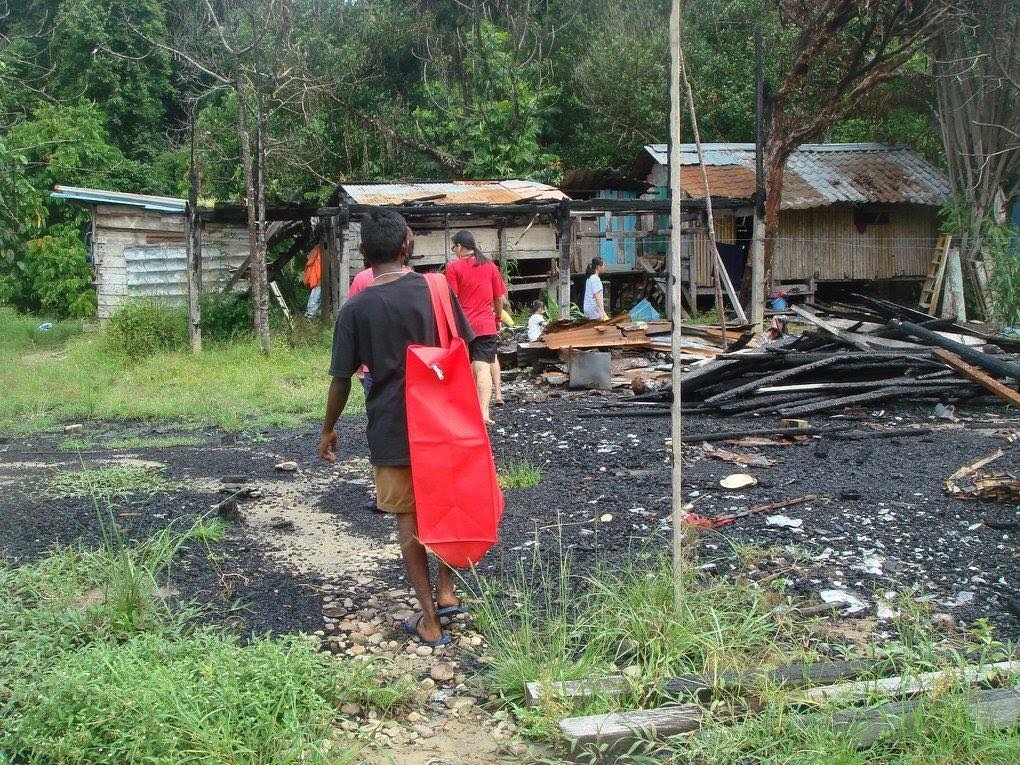 Image Credit: Agape Vision
"Our youths also served the children living in the underprivileged slum areas in Manila, Philippines." Gillian added.
Youths sometimes fundraise during the months leading up to the expedition for foodstuffs and school supplies for the marginalised.
The Expedition Agape programme is the pillar of Agape Vision as it is truly a life changing programme for many of our youths. Being in a different environment and helping the needy changes the youths' perspectives.
It empowers them to see themselves as people who are strong, loving and powerful enough to make a difference for others.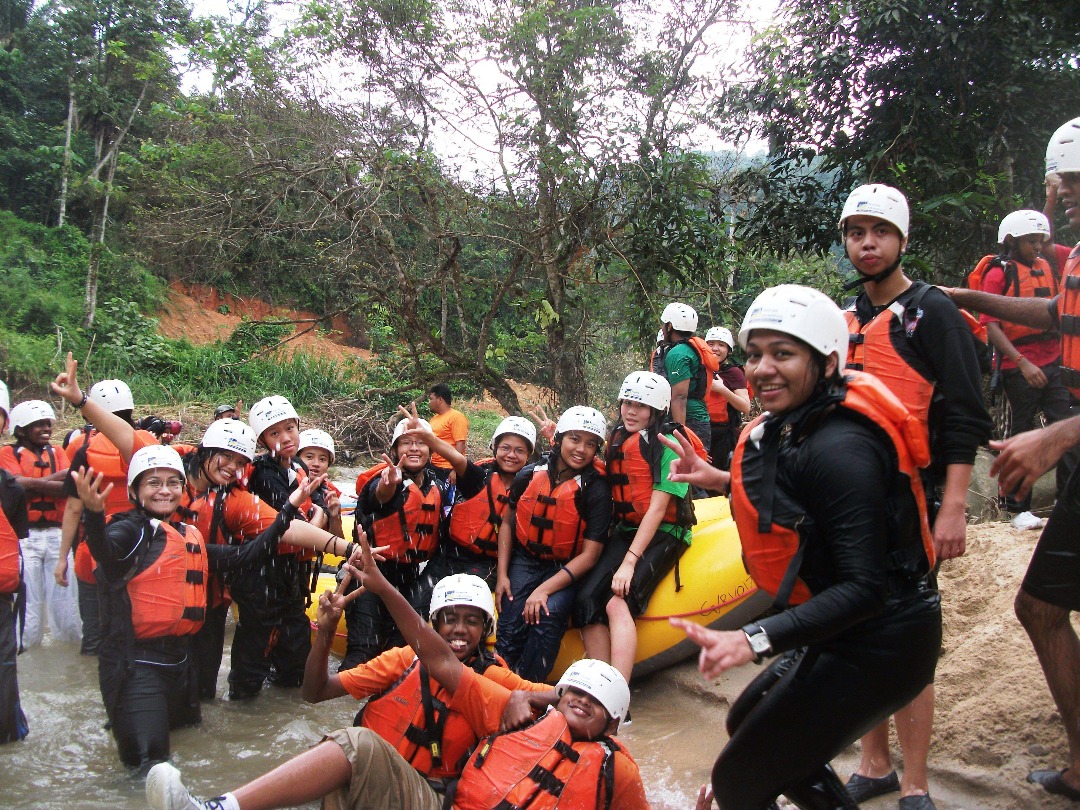 Image Credit: Agape Vision
"We usually take 6-8 volunteers, depending on the number of youths who are going on the Expedition". They don't take more than 30 youths per programme as they want to ensure that every one has the best learning experience possible.
Additionally, Agape Vision also runs a Youth Leadership Development programme that promotes positive and creative thinking while helping the youth develop their leadership skills.
2. They help their youths find healing through creative means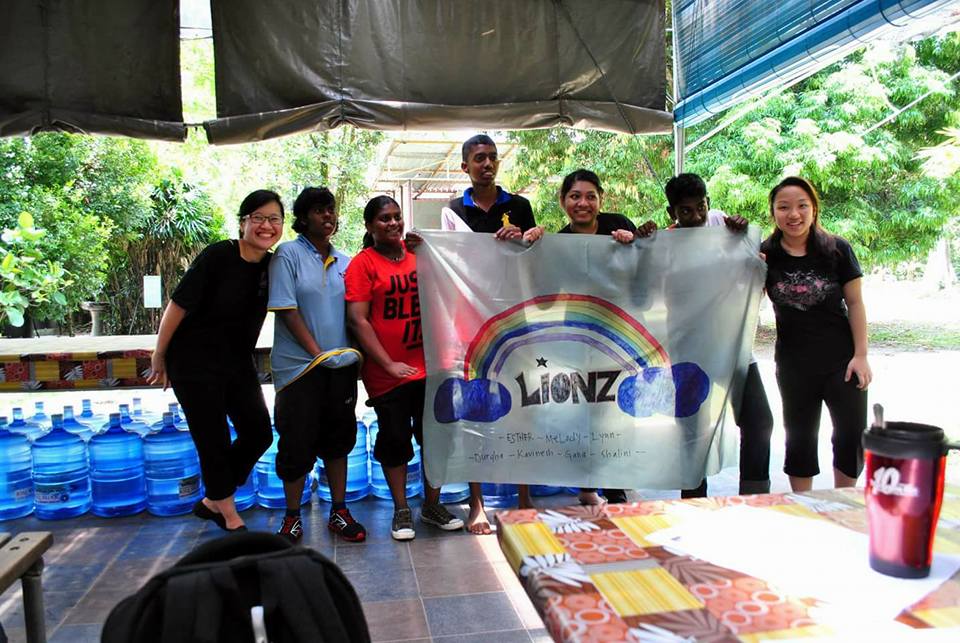 Image Credit: Agape Vision
They also offer a 'Theatre of Dreams' programme where youths can find their voice and address their hurtful pasts through creative means.
Gillian recounted  a story where they once worked with a young man named X*. Although he was a talented young man, he was failing in school and was often involved in bad behaviour like slashing a teacher's car tyres or selling cigarettes at the school.
X stayed on with Agape Vision for 3 years, and he continued to stay in touch and update them about his life.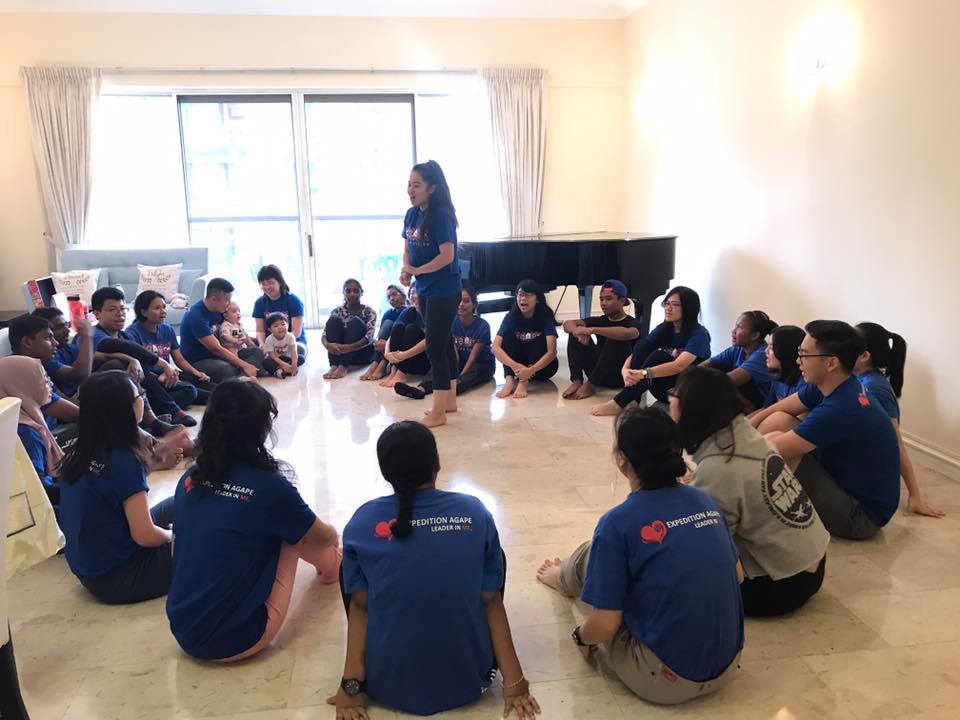 During the Theatre of Dreams programme last year, he came back and shared  about how after his father left his family, and how he went through both physical and sexual abuse.
Despite such trauma, X worked hard to turn his life around and got good grades in SPM.
He's now studying in a university and he continues getting excellent grades. He also supports himself through his talents and takes care of his family.
3. They're working to build a Residential Treatment Centre for childhood abuse survivors
Right now, Agape Vision is also working towards setting up a Residential Treatment Centre (RTC) for teenage girls between the ages of 13-17 years old, who have suffered the trauma of childhood abuse.
They aim to complete building this centre by October 2018.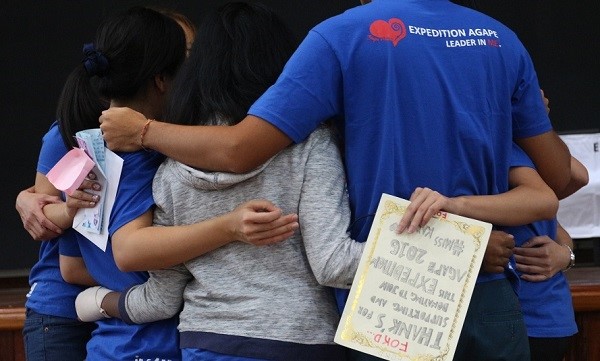 Image Credit: Agape Vision
Each resident would participate in a treatment programme that supports them in their healing journey and would help them take positive control of their lives. It's estimated that the entire programme will take 1 – 1.5 years to complete.
"There will also be therapies to suit their needs and professional counselling in a safe environment. We hope these efforts help them heal from the trauma of abuse." Gillian told Jireh's Hope.
Agape Vision is careful in its selection of volunteers to ensure the well being of the kids and to minimise the risk of any further abuse. On the public's part, Gillian urges people to believe and listen when a child is abused as we could be their last hope.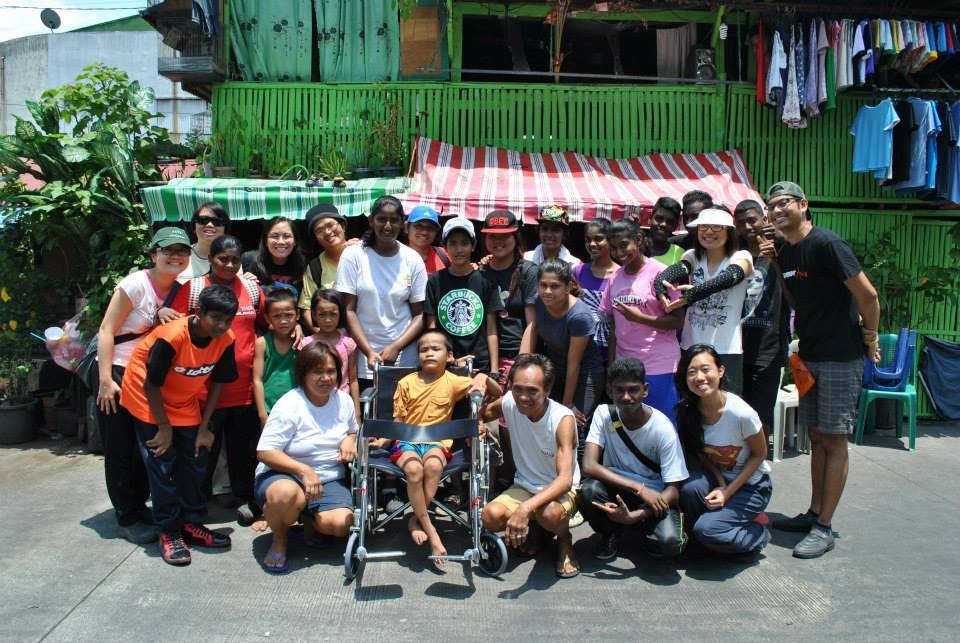 Image Credit: Agape Vision
What Agape Vision does truly resonates with the potential that the youths have. They tap into a power source that's so great, it changes lives. But what's more important is that Agape Vision believes in their dreams.
True to its name, Agape Vision embodies the vision of love. By helping abused or marginalised youths, it's an act of raising up a compassionate generation. Agape vision holds the hands of the abandoned youth and walks them through adulthood.
Follow them on their Facebook page, and if you'd like to support them you could donate here.
Also on Jireh's Hope: 10 Interesting Ideas You Probably Did Not Know About Sustainable Fashion
Feature Image Credit: Agape Vision
(* Name changed to protect identity)