Worried that you might not have a date on Valentine's Day? Fret not as it could actually be a blessing in disguise.
For starters you'd be more than eligible to sign up for one of a kind, blind dating party – themed Go Love – where you'll get to have fun and interact with 30 potential candidates.
Statistically, the odds SHOULD be in your favour.
Go Love would be held on the 10th Feb (Saturday) from 1:00 pm till 11:30 pm around the Klang Valley for a fee of RM150.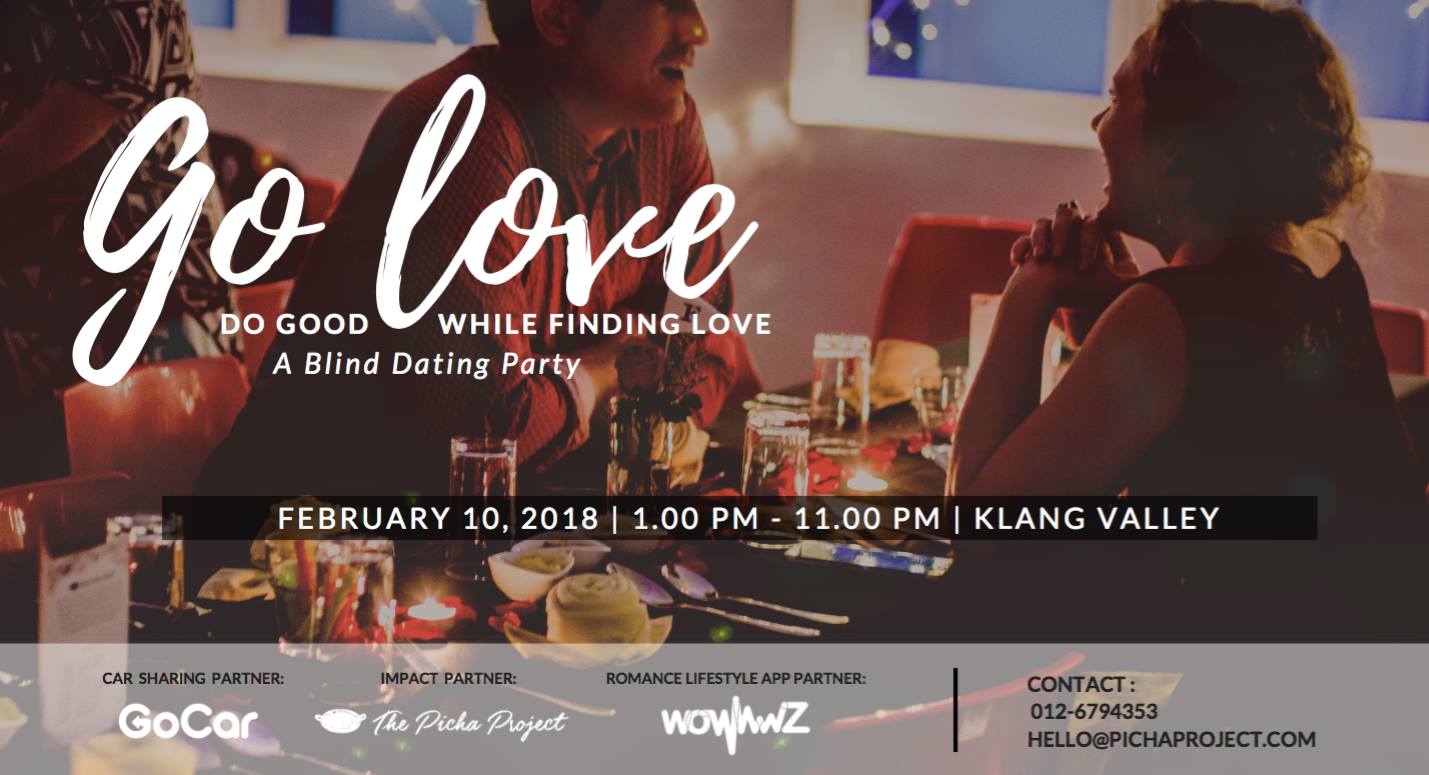 Throughout this event you'll get to meet interesting and like-minded people from the opposite sex, and you'll get to travel with them, enjoy great food while you get to know them.
In essence you'll get to create and experience memorable mini-adventures with 30 different people, and statistically you should be able to find someone that you get along with – at the least.
While you may feel like this dating event was orchestrated by Cupid to help you find the love of your life before the 14th of Feb, the much dreaded dateline (pun intended).
Go Love was organised with much purer intentions.
Blind Dating For The Greater Good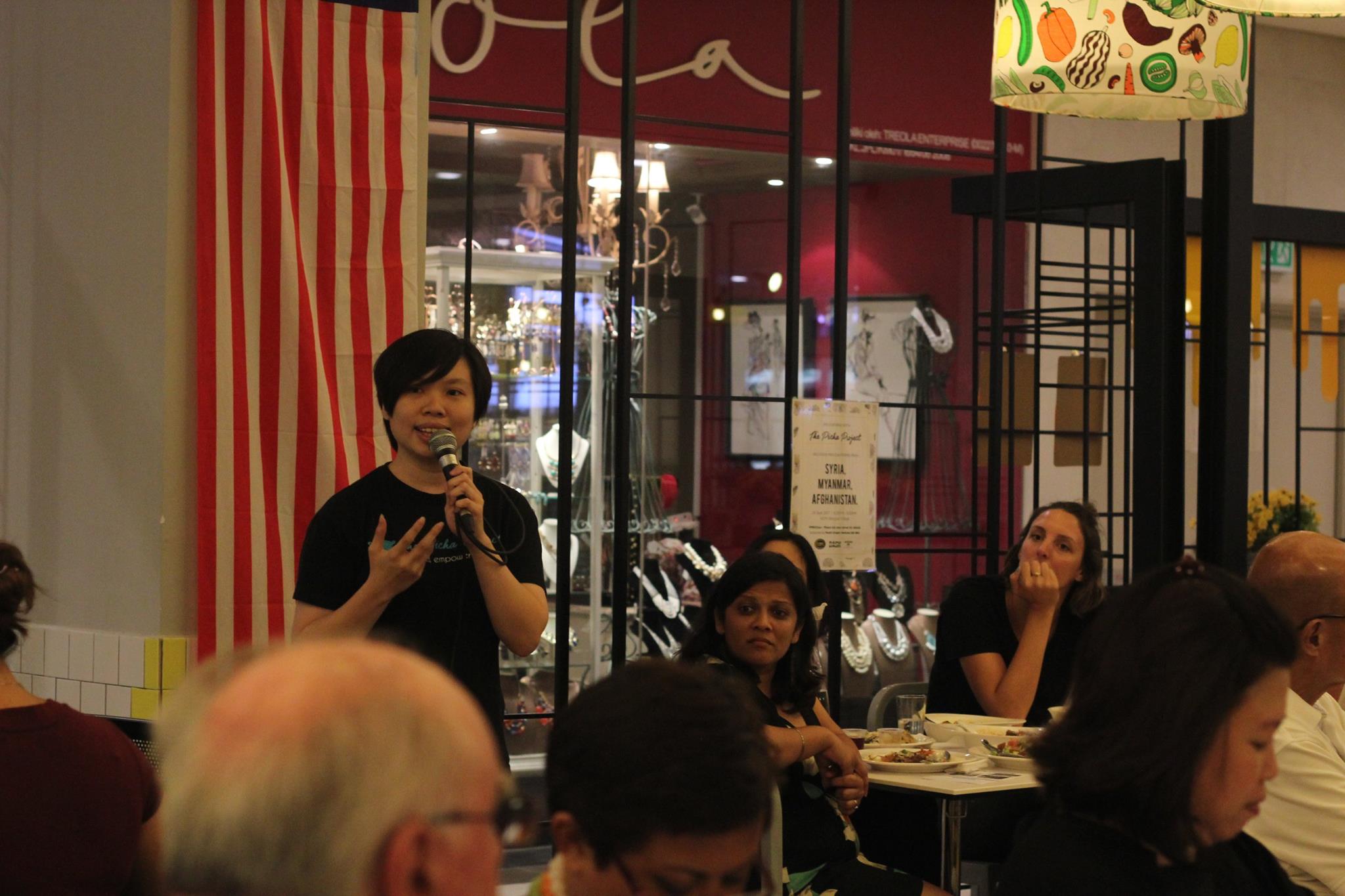 This event is being organised by the good folks at The Picha Project in collaboration with Wowwwz and GoCar Malaysia as a creative way to raise awareness about the many plights that refugees face in Malaysia.
The Picha Project in essence, is a social enterprise that empowers marginalised communities in Malaysia through a sustainable food catering and delivery business.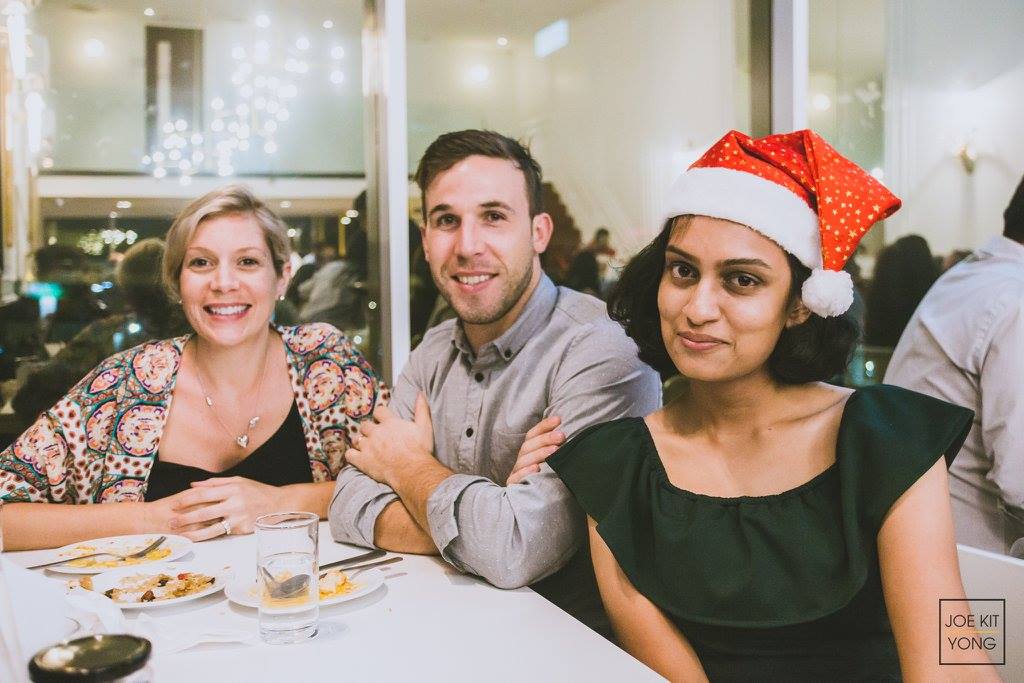 While Wowwwz is a social network for relationships and GoCar is a car sharing platform in Malaysia.
During this event The Picha Project would host its open house where 4 refugee families possibly Afghanistani, Syrian, Palestinian and Rohingya would cook up a spread of appetisers, main meals, and desserts for the participants.
GoCar Malaysia on the other hand would sponsor its cars while Wowwwz provides its dating platform for the event.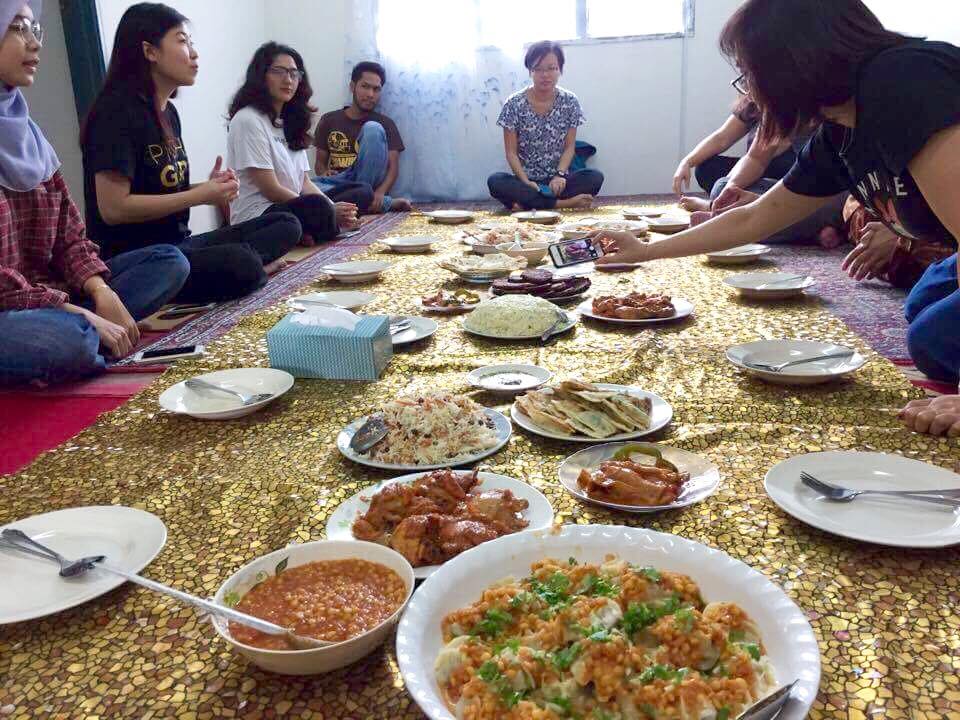 Even though Go Love has 3 collaborators, all the proceeds from the event would go directly to The Picha Project, and the funds would be used to empower refugees in Malaysia through the work that they do.
"The proceeds will be used to cover the cost of the event, food cooked by 4 of our refugee families, and certain activities that will partly impact the education of some refugee students under E-lluminate," added Kim Lim, the founder of The Picha Project.
Also On Jireh's Hope: How These M'sian Doctors Subsidise Child Deliveries For In-Need Cambodian Mums
Providing A Stable Learning Opportunity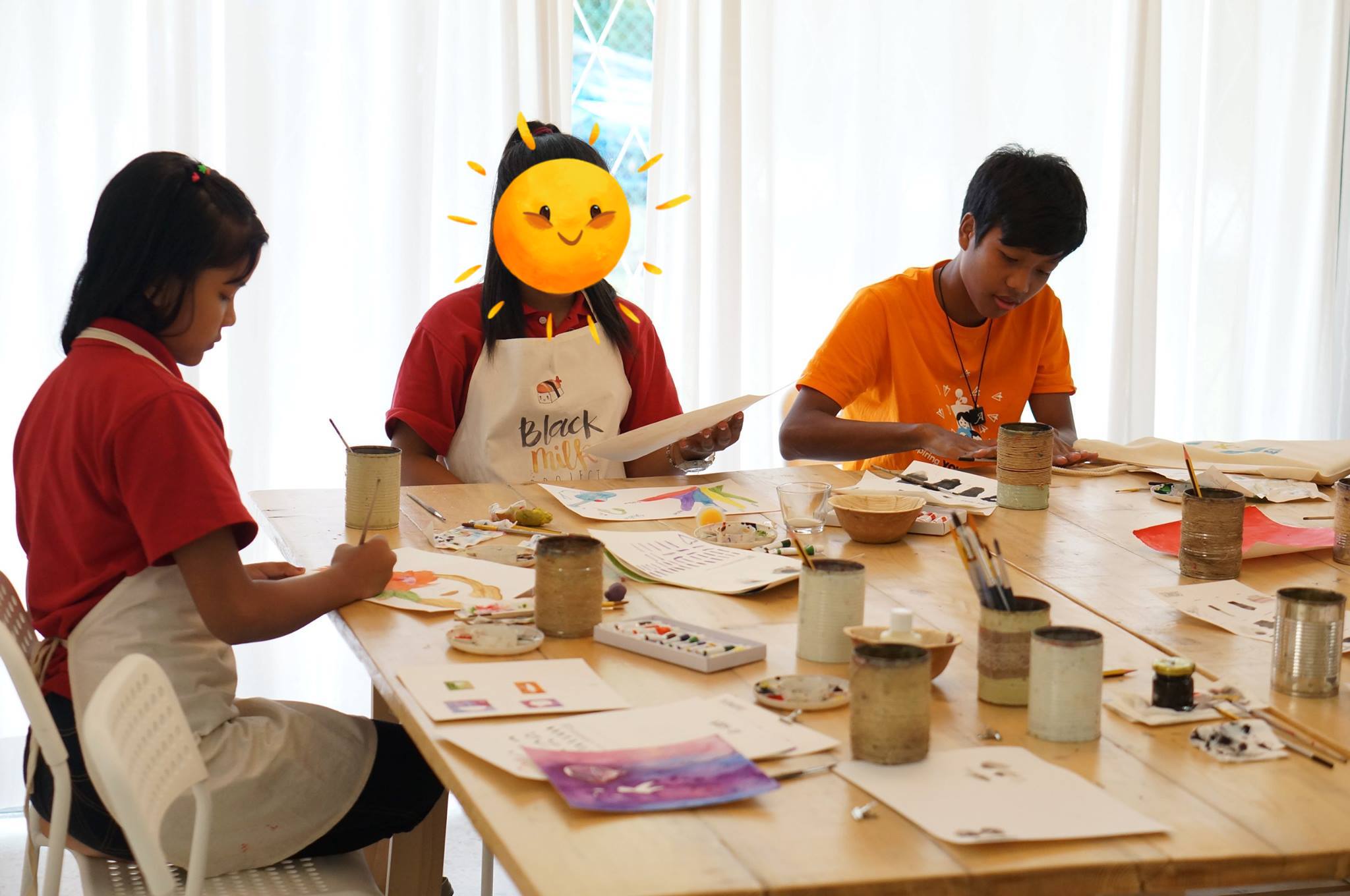 E-lluminate is a social initiative – also led by Kim Lim along with Teoh Min Chia – that further empowers the refugee community by appointing quality teachers in refugee learning centres.
Given that Malaysia is not a signatory of the 1951 UN Refugee Convention, refugees in Malaysia aren't given any access to formal education. Their only options in terms of education would be to attend projects run by United Nations High Commissioner for Refugees (UNHCR) along with NGOs, or community-based classes organised by the refugees themselves.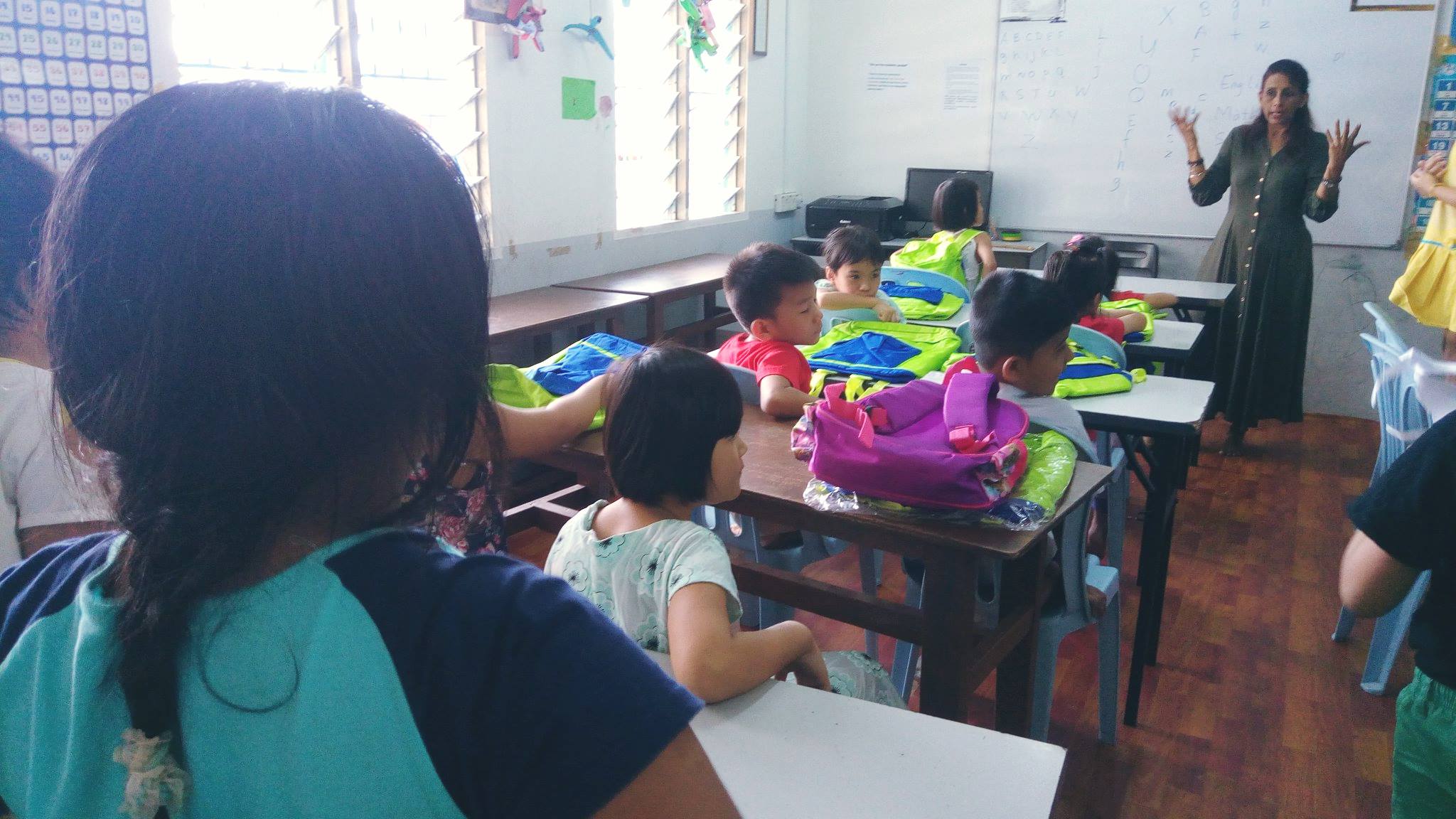 Furthermore there's a shortage of quality teachers, and such learning centers have to constantly deal with numerous inconsistent variables.
And this continues to make the life of refugees increasingly difficult, and it inhibits their self-reliance.  
As a remedy, E-lluminate appoints 4 experienced and qualified teachers in these learning centers with a set syllabus that would provide a more consistent learning option for the students.
As such they'd be able to pick up a vocation as well as learn a few entrepreneurship skills that could later come in handy.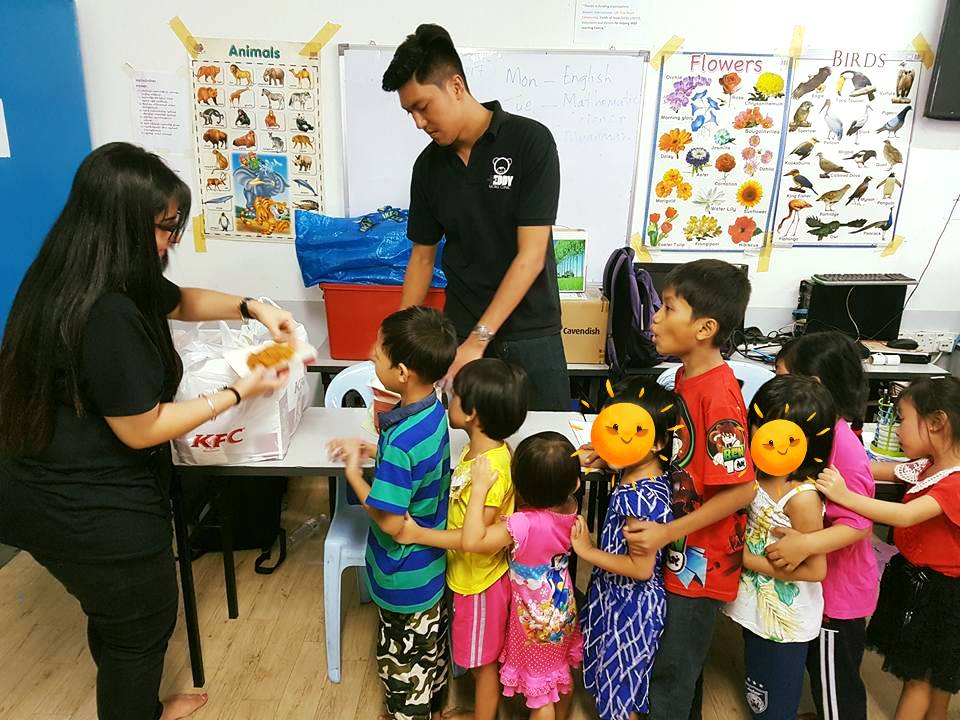 In essence, Go Love is an impact-driven blind dating event where you'd get to meet 30 different people from the opposite sex who you could possibly share a connection with.
And while you have fun mingling around, you'd also be helping make the lives of refugee families and students in Malaysia slightly better.
Go Love would be held on the 10th Feb (Saturday) from 1:00 pm till 11:30 pm around the Klang Valley for a fee of RM150.
This event is only limited to 60 singles (30 men & 30 women) that would be would be screened and selected by the organisers. So if you'd be free on the 10th Feb, you can sign up for it here before the 25th Jan.
Also On Jireh's Hope: Kickstart Your 2018 On A High Note By Volunteering At These 8 Malaysian NGOs